This article is more than 1 year old
Think tank calls for post-Brexit national ID cards: The kids have phones so what's the difference?
But run it on our EU guinea pigs first, hm?
A planned ID scheme for EU citizens after Brexit should be rolled out nationwide, a UK think tank has said, citing the Windrush* scandal as justification.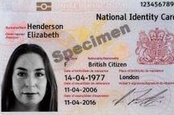 UK.gov's love affair with ID cards: Curse or farce?
READ MORE
In a report on border controls (PDF), the right-leaning Policy Exchange raised the spectre of nationwide identity cards – an idea mooted back in the mid-2000s that collapsed due to the public's distaste for surveillance.
The report looked broadly at what it describes as a "smarter border" for the UK after Brexit, saying that technological change will allow for smooth passage of people and goods.
This included a proposal for a "visa lite" system for non-UK citizens arriving in the nation that will allow them to use e-gates – crucial to avoid queues at customs.
More controversially, it called for lawmakers to extend a planned identity scheme for EU citizens to their UK peers, saying that the Windrush scandal has revived the debate on ID cards.
If there had been "a proper national ID system", it would have protected some of the Windrush victims, the authors argued.
Moreover, they said, a national ID scheme would act against "ugly forms of nativism" to "reassure people ... that we know who is in the country, for how long and what their entitlements are".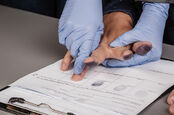 National ID cards might not mean much when up against incompetence of the UK Home Office
READ MORE
The government intends to assign EU citizens unique numbers based on either a passport or national ID card number, which they will provide to prove their identity when registering to gain a settled or pre-settled status.
This, Policy Exchange said, "should be a trial run for an initially voluntary system for UK citizens".
The system will be accessed via GOV.UK or a smartphone app, and the report praised the security and privacy credentials promised for the database of citizen numbers.
The data will be kept on Home Office servers in a tier 3 data centre, with individual pieces of information stored and encrypted separately.
If, say, an employer wants to verify settlement status, the citizen first logs into a Home Office system with their passport and an additional piece of verified data – such as a selfie – and then receives a four-digit code to share with the boss. They enter that code into the Home Office's verification service and receive only the relevant info.
Which might provide some confidence were it not for the government's less than pristine track record in handling major tech projects, for transparency on what info it's collecting or how it is being used by authorities.
The authors acknowledged this, but said the EU trial should provide reassurance.
It is true that there is low confidence in government to manage large scale IT projects well, and there are widely held worries about privacy and decision-making error, exacerbated by Windrush. A successful EU scheme could decisively reduce these anxieties.
The report also pointed to other, accepted times when you have to prove your identity or status – landlords often want to see ID and non-UK, non-EU citizens already have to have a Biometric Residence Permit (BRP) to stay for more than six months.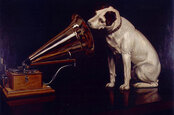 UK taxman has amassed voice profiles of 5.1 million taxpayers
READ MORE
Beyond this, it trotted out the cliché that young people don't care about their personal information – perhaps having missed the furore over the Facebook data harvesting scandal that wiped millions off its stock – and the reductive argument that there's so much surveillance going on anyway, more doesn't matter.
"All younger citizens who use mobile phones and social media are comfortable sharing copious amounts of information with commercial organisations and if they live in the UK having their every step watched by CCTV cameras," the report said.
It also brushed aside another concern from civil rights groups that compulsory ID schemes are too costly for some groups of society.
Rather it classed the BRP cards – which cost £20 – "cheap" and said the EU identity scheme "will cost no more than the cost of a passport, around £75", which could be prohibitory for some.
Unsurprisingly, opponents were quick to jump on the report. Big Brother Watch used a Twitter poll to demonstrate that appetite among its followers is low.
Policy Exchange today released a report calling for a national ID card scheme, with few reasons why, but says the revived proposal is "The one welcome consequence of the Windrush scandal"... 🤦‍♂️

Would you support a £20bn national ID scheme?#NO2ID

— Big Brother Watch (@bbw1984) July 30, 2018
®
* In which the UK government destroyed the landing records for thousands of citizens from Caribbean nations who arrived in Britain after the Second World War.