US trade ban hammers Chinese telco giant ZTE to the tune of $790m
First-quarter loss hardly a surprise, and there's more where that came from
Chinese phone and network maker ZTE has outlined the extent of the damage it suffered due to the early 2018 trade ban imposed by the US – a first quarter net loss of ¥5.4bn ($790m, £602m).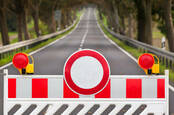 ZTE now stands for 'zero tech exports' – US govt slaps 7-year ban on biz
READ MORE
The slide into loss was in spite of revenue that grew nearly 7 per cent on the same period last year, to ¥27.5bn ($4.03bn, £3.06bn). For the March quarter 2017, the company had reported a net profit of ¥1.2bn (around $176m, £134m).
The company's investor report (PDF) also includes a ¥6.7bn hit, in the form of America's $1bn penalty on the company, which it published in an investor note on 12 June; and it also had to put $400m (¥2.7bn, £304m) into a US escrow account.
The telco vendor expects rough seas in the June quarter, also following on from the US trade war. It predicted a January to June 2018 loss of between ¥7bn and ¥9bn ($1bn-$1.3bn, £779m-£1bn), so as much as ¥3.4bn ($497m, £378m) worth of bad news could still be in the pipeline.
Earlier this month, ZTE announced a new board, part of its deal to comply with US president Donald Trump's demands for a makeover.
Following on from that, the company last week created an Export Compliance Committee comprising new board members Yuming Bao, Li Zixue, non-executive directors Fang Rong, Cai Manli, and Gordon Ng.
The US originally banned ZTE for breaching its regime of sanctions against Iran, and for lying to the Department of Commerce's Bureau of Industry and Security.
Sanctions against the vendor, whose portfolio runs all the way from smartphones up to network infrastructure, were invoked because it failed to punish the executives involved in sanctions-busting (unless you count a bonus as a punishment). That was in breach of its March 2017 settlement with the US.
Had it been restricted to a ban on selling products in America, the ban might not have been catastrophic. However, it also prevented ZTE buying silicon with US vendors like Samsung and Acacia, and in May, it pulled down the shutters while it still had cash to pay its bills.
The president's order to lift the ban on ZTE could have been undone after the US Senate passed its own legislation reinstating the ban, but that came to nothing.
Congress Republicans amended the rule so that instead of a ban on Americans dealing with ZTE – substantially the same as the original ban – Congress merely restricted the US military from buying the company's products. ®