Turn around, Capita: I'm trying but my pre-tax profits slipped 59%
Hearts bleed for UK.gov's fave outsourcer as revenues, shares dip
Capita – the UK government's top IT and software outsourcer – has reported a 59 per cent fall in pre-tax profits for the first half of 2018.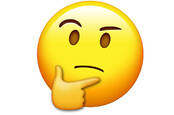 Capita still squats on top of the UK's software and IT services heap
READ MORE
The results, reported this morning, were met with an 11 per cent drop in shares for the firm, which is struggling to turn its fortunes around, and the news that CFO Nick Greatorex is to step down.
In April, the firm issued a profit warning that tapped investors for £701m, as boss Jon Lewis set out a new strategy to pull it out of the doldrums.
That restructured the business into six divisions (Software, People Solutions, Customer Management, Government Services, IT and Networks and Specialist Services) and aimed to ditch its image as the firm that would bid on anything by prioritising contracts in core areas.
But Lewis was today forced to wheel out the line that it was "still early days", as the firm reported a 59 per cent drop in underlying pre-tax profits for the six months ended 30 June, to £80.5m.
Operating profits took a 53 per cent hit, falling from £228.4m to £108.1m, while revenue fell 4 per cent to £1.98bn.
Capita's troubled finances – not to mention the collapse of fellow outsourcing giant Carillion – has led to intense scrutiny of the government's reliance on the firm, to which it coughed up £3.484bn in 2017.
Indeed, Capita describes itself as a "trusted partner" to central government – despite a series of IT cock-ups that have had serious effects on patients and schools.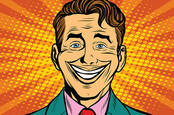 Shiny new Capita boss to UK.gov: I know you are but what am I?
READ MORE
That includes the non-functional, and now reset, army Recruitment Partnership Project, bug-ridden school information management software and the botched NHS Primary Support Care contract that the firm admitted will never make any money.
However, Capita's underlying revenue from government services fell 8.8 per cent, from £424.3, to £387m, in the latest results, which it put down to the restructuring of its Defence Infrastructure Organisation contract.
It is also facing a legal challenge from Serco over its recent award to run the Ministry of Defence's fire and rescue services, and had to admit to being ditched by Southampton City Council.
Elsewhere, Capita reported a 1.2 per cent drop in revenue in its software division, to £200.2m, and a 3.3 per cent drop in revenues in customer management, where it noted "some attrition" in the "challenging" UK retail sector.
In IT and networks, it reported a 9.3 per cent drop in revenue to £197.6m – which it said was due to "contract and volume attrition in Managed IT Solutions and major clients".
It also pointed to efforts to update its data centre network to "simplify and consolidate the existing network environment with an objective of moving workloads to the Cloud".
The move would appear necessary, as The Register revealed earlier this year that its data centres were hit with nearly 60 separate outages in just six months, between June and December 2017.
Capita said its order book as of 30 June 2018 stood at £7.7bn, compared with £8.2bn on 31 December 2017. Growth is expected to be weaker in the second half of 2018, but the firm said it continues to plan for a return to organic growth in 2020.
Meanwhile, it maintained its full-year guidance for 2018, saying it remained on track to deliver £70m savings in the year, and expects to bring in £416m from the sale of Supplier Assessment Services, ParkingEye and three smaller businesses. ®