This article is more than 1 year old
Castaway hacker guilty of sedating children's hospital computers
He'll almost certainly get more than a three-hour tour after DDoS strike on medics
A self-styled Anonymous hacker who attempted to flee the US in a sailboat has been convicted of two felonies for his role in a 2014 distributed denial-of-service (DDoS) attack on a children's hospital.
A jury in the Massachusetts US district court found Martin Gottesfeld guilty this week on charges of conspiracy to intentionally damage a protected computer and committing intentional damage to protected computers.
A sentencing hearing has been set for November 11. Gottesfeld, 32, faces up to ten years in the clink for the damaging protected computers charge and five years for the conspiracy charge.
The charges stem from Gottesfeld's part in the March 2014 crippling of the internal network of the Boston Children's Hospital as part of "OpJustina" – a hacktivist campaign on behalf of the parents of a teen who had been held by the state believing her to be the victim of abuse. It was later found that the girl's bruises were the result of a medical condition and not physical abuse.
The hospital claimed it had to fork out more than $300,000 in damages and costs in recovering from the DDoS attack that knocked out its computer network.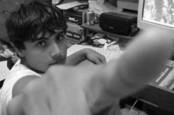 Alleged Anonymous hacker rescued off Cuba by Disney cruise ship
READ MORE
Investigators found [PDF] that Gottesfeld played a key role in the assault, both in planning and executing the strike and in creating YouTube videos and Twitter accounts that called for others to join in the DDoS effort.
Once the FBI caught wind of the operation and began to investigate Gottesfeld in early 2016, the then-31-year-old would attempt to flee the US with his wife via a sailboat bound for Cuba.
Perhaps unsurprisingly, the would-be fugitive was unable to successfully navigate the waters of the Caribbean and, after being blown off course, he and his spouse had to be plucked from the water by a Disney cruise ship that handed the pair to authorities in Miami, Florida. There's no word on whether they got to meet Mickey Mouse before being arrested.
Gottesfeld's wife was not charged in the case. ®