The OpenWRT project has emitted version 18.06, and in doing so, puts to rest the damage done by the March 2016 fork that created the competing project LEDE (Linux Embedded Development Environment).
When the two groups completed their merger earlier this year, they said their aim for the future was for OpenWRT to focus on frequent, smaller releases. However, in the meantime, there was a lot of work to do, to get the two code bases back on the same track.
With more than 20 developers credited on the release, it seems OpenWRT has also overcome the lack of participants which, in part, led to the LEDE fork.
Announcing 18.06, OpenWRT says the 9,000-plus commit release is intended to be the "baseline for future development based on the technological modernisation and refined release processes done by the former LEDE project," – so the long-term intention of smaller, faster releases still stands.
Depending on processor architecture, OpenWRT 18.06 will use either version 4.9.111 or 4.14.52 of the Linux kernel.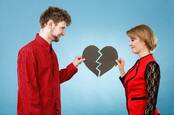 LEDE and OpenWRT kiss and make up
READ MORE
Linux kernel 4.9.111 is for older processors like ARM7 series, Broadcom 2708 and 63xx, as well as IXP4xx, Lantiq (acquired by Intel), NXP's Layerscape and MPC85 series and others.
The 4.14.52 kernel covers a longer list of manufacturers and processors from Applied Micro, Synopsis, ARM, Qualcomm, Broadcom, Marvell, Mediatek, Cavium, Intel and others.
Networking gets IPv6 DHCP fixes; Netfilter (the Linux firewall) gets support for the conntrack setup helper, and better ipset integration; better ingress packet prioritisation; and "bufferbloat" mitigations in the Cake build automation system and sqm-scripts (smart queue manager scripting); and the Wireguard VPN in 18.06 gets MIPS optimisations and flow offload compatibility.
OpenWRT says it plans to kick off work on the first service release, 18.06.1, in September this year. ®