Another network vendor has had its financials dented by component shortages: this time, it's Arris.
Shortages in memory and multilayer ceramic capacitors (MLCCs) slowed delivery of customer-premises equipment (CPE) products. As a result, CEO Bruce McLelland told today's earnings call, some production will be shifted from Q2 to Q3.
McLelland said he recently spent a week in Asia to meet "all our suppliers, and all of their suppliers," to try and work through component supply and pricing.
He said securing supply is, at the moment, a week-to-week proposition, so "prices fluctuate pretty significantly." On top of memory price pressures, he said, vendors aren't in a position to absorb all of the component costs, leading to "difficult discussions with many customers".
Out of a total US$1.73bn (up 3.7 per cent on Q2 2017), $1bn was in CPE. The company reported profit of $35.8m for the quarter, compared to $30m for the same quarter last year (note that the numbers were boosted by the Ruckus acquisition).
Compared to Q1 2018, McClelland reported growth in HFC CP and video set-top boxes, with Canada and Mexico driving international sales, and new DOCSIS rollouts and carrier CPE orders helping its US business along.
The year-on-year story isn't so sunny, however: total CPE sales in Q2 2017 stood at $1.156bn, but that fell to a flat billion for this quarter.
McLelland said for the remainder of 2018, the company will focus on improving its CPE profitability, putting development work into DOCSIS 3.1 kit to take advantage of accelerating carrier deployments, and expanding international sales.
He also plucked out Arris's SME-focussed SD-WAN product suite as an important part of the company's revenue mix into the future, since that will "start to generate revenue in the second half of this year".
He believes Arris can continue to meet a target of $1bn per quarter for the CPE business, but to improve profitability, Arris will have to take a good, hard look at the cost side of the business.
There's that component shortage again: prices will have to increase in the second half of this year, McLelland said, there's a plan to cut the division's opex by 10 per cent, and there's "a plan to further rationalise lower-contribution customer engagements".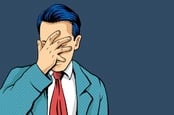 Alert: AT&T customers with Arris modems at risk of remote hacking, claim infosec bods
READ MORE
The company's smaller (and newer, since it arose out of acquisitions such as Ruckus Networks) enterprise business was a happier hunting ground with a small quarter-on-quarter rise in revenue (to $172m), strong wired and wireless sales, the first revenue recorded from Arris's reseller relationship with Dell-EMC, and the launch of Ruckus's IoT suite.
Margin was down compared to the first quarter, because of investments both in R&D and the sales organisation, but
CFO Dave Potts said CPE sales will fall somewhat in Q3, but the worldwide DOCSIS 3.1 rollout will return it to growth in Q4. Network and cloud will grow in Q3 but Q4 looks "variable", and Enterprise should grow in both quarters.
President Donald Trump's tariffs are yet another uncertainty: "our guidance does not include the cost of proposed tariffs … our plan is to have our suppliers adjust where goods are manufactured, and to pass on tariffs to our customers, as applicable".
The financial announcement is here. ®