This article is more than 1 year old
Oracle tells US Supremes: Ignore Rimini Street. You don't need to review copyright case
Says support biz invoking 'stale' split, has no other backers
Oracle has said support biz Rimini Street is invoking a "shallow and stale" circuit court split that doesn't merit the Supreme Court's attention in a bid to claw back cash it isn't owed.
The latest in the years-long legal wrangling between the two comes after Rimini Street filed a petition with the top US court, as it tries to escape paying non-taxable costs in the copyright case.
The case – in which Rimini was handed fines and costs of about $124m – centres around its decision to host Oracle software on its own servers, and copy support materials and downloads to provide support services to enterprise customers using Oracle software.
The total included more than $20m in costs, of which more than $12m was non-taxable costs – and it is these Rimini is seeking to get back, based on a difference of opinion between three circuit courts.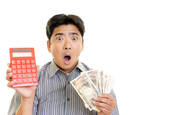 Word on the street: Rimini takes Oracle copyright battle to US Supremes
READ MORE
The case in question was heard in the Ninth Circuit Court, where a legal precedent had been set in 2005 that said non-taxable costs could be awarded.
However, both the Eighth and Eleventh Circuit Courts had previously held that awards should be limited to taxable costs only – and so Rimini filed a petition in June calling on the Supreme Court to resolve the matter.
But Oracle's response, published this week (PDF), said the appeal should be denied, and that the case was a "poster child" for why courts should be allowed discretion to award non-taxable costs.
Broadly, it contends that the reason it was awarded these costs is that Rimini Street's behaviour was "egregious". It has consistently alleged that the support biz deleted materials that were evidence of the copyright infringement, though Rimini has said the ditched files had nothing to do with this case.
Nonetheless, Oracle said it had to "spend millions of dollars on experts who painstakingly pieced together copious evidence of extensive copying" in order to win the case.
"Petitioners face an unusually high non-taxable costs award because they engaged in unusually egregious litigation misconduct, which made uncovering evidence of their serial infringement unusually expensive," Oracle said in its brief.
Beyond its argument that the award of the full costs was warranted, Oracle hopes to persuade the court that the question does not need resolving – arguing that no court of appeals has needed to address the question since the position the Ninth took in 2005.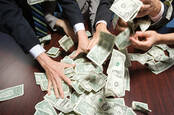 Rimini Street attempts to claw back more cash in Oracle copyright dispute
READ MORE
"Nor has any court of appeals even cited, let alone followed, the two per curiam opinions (now 17 and 22 years old) the Ninth Circuit declined to follow more than a decade ago," it said.
"This stale and shallow split hardly cries out for this Court's review."
Oracle also noted a "complete absence of amicus support", which it said suggests the issue is either unimportant or that any parties that would like to see it resolved don't want to put their name to this case.
As such, the firm argued it a "poor vehicle" to resolve the question.
If it really is an "important and recurring issue" – as Rimini described it – another case "more deserving of this Court's limited time... undoubtedly will come along soon enough", Oracle said.
"And if such a petitioner does not materialize, it will only underscore that the question does not merit this Court's attention."
The firms await the court's decision on whether to hear the petition for review. ®