This article is more than 1 year old
Symantec culling 8% of workforce to soak up slow enterprise sales
Hundreds of jobs to go
Symantec has announced plans to slash 8 per cent of its global workforce in response to disappointing sales.
The security software maker revealed on Thursday that revenues for the quarter ended 29 June fell 1.6 per cent to $1.16bn from $1.18bn a year ago.
Losses were pegged at $63m, an improvement on $133m in the same period last year.
"Security segment, first quarter fiscal year 2019 enterprise implied billings were below expectations due to longer than expected sales cycles for large, multi-product platform sales," said Greg Clark, Symantec's chief exec. Clark added that the issue was largely restricted to its North American sales pipeline. Consumer security sales showed "strong revenue growth in the first quarter".
Reuters reported the firm expects revenues of between $4.67bn and $4.79bn for the year ending in March 2019, down from previously estimated of $4.76bn to $4.90bn.
Symantec hopes to boost its margins by pruning its workforce, a move that will save it $115m annually. Investors weren't immediately impressed and shares slid in after-hours trading.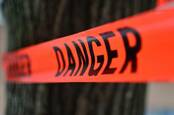 Symantec shares slump after revealing internal investigation
READ MORE
Symantec is in the middle of an internal investigation into its accounting practices. The audit has meant that Symantec has not filed its annual report on Form 10-K for fiscal year 2018, the firm said on Thursday.
Symantec employs 13,000 worldwide, according to the latest available figures, meaning the cuts will result in the exit of around 1,000 workers.
Other vendors in the antivirus market are also navigating choppy waters, forcing some course adjustments, even though it's full steam ahead in other segments of the infosec business.
Last week enterprise-focused security software firm Sophos admitted end-user security billings were down 1 per cent. Q1 FY19 group billings rose 6 per cent but this was lower than expected.
Even so, Sophos turned an operating profit of $6.2m in Q1 compared to a loss of $15.3m a year ago and reported increased sales of $175.5m up from $141.4m the previous year.
Last year was an exceptional period in infosec with the WannaCry and NotPetya ransomware outbreaks highlighting the need to bolster enterprise security defences and tighten up policies. Big malware outbreaks are normally accompanied by a surge in spending, a trend that goes back many years.
Sophos admitted its sales have been thrown around by WannaCry, among other factors. "In end-user security, we saw relatively lower levels of cross-selling activity than expected, in part due to accelerated demand in FY18 that resulted from the global WannaCry ransomware outbreak. In network security, the renewal rate was affected by a legacy product transition, as the migration from Cyberoam to Sophos XG Firewall nears its conclusion." ®