Arista cats cough up $400m furball to satisfy Cisco in legal war truce
Just one appeal left standing
Arista has cut a deal with Cisco that leaves the former US$400m lighter, and ends nearly all of the long-running legal battles between the two networking vendors.
The settlement was announced on what would have been the first day of a jury trial in the US brought against Cisco by Arista, which accused Switchzilla of allegedly abusing its monopoly position.
As a result of the truce, one case, an appeal mounted by Cisco against a copyright judgment in Arista's favor, will continue – and other proceedings will end.
Rather in the vein of Samsung-versus-Apple and vice-versa, the spree of litigation between Cisco and Arista has had a bit of everything: alleged accusations of copyright and patent infringement, and claims of abuse of market power. Each side has taken skin off the other since it began in 2014, and now it's nearly over.
This 8-K form filed by Arista to America's financial watchdog, the SEC, details Monday's ceasefire. Down at the end of the paperwork is a telling detail: to end the litigation, Arista has agreed to one more rewrite of its command-line interface (CLI) to satisfy Cisco.
Arista had designed the CLI for its router equipment to match that of Cisco's gear, so that network admins adept with Chipzilla's hardware could easily configure and manage Arista's boxes. Monday's agreement doesn't detail which parts of Arista's CLI may have infringed Cisco's intellectual property and thus need a rejig.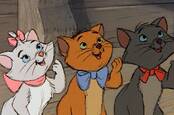 Arista almost done with Cisco workarounds as revenue and profit soar
READ MORE
Cisco's SEC filing stated that the further changes to Arista's CLI will be "limited." The extent of those tweaks, though, will be decided in light of the one piece of litigation set to continue: Cisco's appeal against a ruling that Arista's command interface did not infringe Cisco's copyright. Cisco's SEC filing explained that the result of that appeal could result in further "limited changes if the case is remanded or reversed."
All pending district court and International Trade Commission complaints in the US between the two will be dismissed.
Arista will pay US$400m to Cisco by August 20. Cisco will grant Arista a release "for all claims of infringement" that are still outstanding. Arista will release Cisco from "all past antitrust claims."
The agreement also covers future claims, with the two companies cutting an agreement for a five-year stand-down period "as to any utility patent infringement claims either may have against features currently implemented in the other party's products and services, with some carve-outs for products stemming from acquired companies."
They've also agreed that should any new allegations arise, there will be a "three-year dispute resolution process".
Arista says it will restate its 2018 Q2 financial results, with $405m set against its operational expenses, a reduction of $99m in its income tax, and a GAAP net loss of $155.3m. ®