BlackBerry claims it can do to ransomware what Apple did to its phones
Workspaces' time machine promises to make quick work of extortionists
---
Black Hat While ransomware continues to extort factories, hospitals, schools, businesses, and ordinary netizens, BlackBerry reckons it can quickly rescue peeps from malware infections.
The Canadian biz's days as the smartphone king long gone, with Apple making quick work of its hardware. And although it still licenses its name to a few handsets, BlackBerry now focuses on software. It is using this year's Black Hat USA security show, held this week in Las Vegas, to unveil what it claims is a fast response to ransomware infections.
The new code is a free update to BlackBerry Workspaces, and allows IT managers to work out precisely which files and folders have been scrambled, and roll back just the affected documents and data to the point before the extortionware hit.
This is, we're told, supposed to be more efficient for businesses than restoring all files on a company-wide basis. On the one hand, it means downtime, due to wiping and restoring systems from backups, is reduced. On the other hand, you might think a deep network-wide clean-and-restore would be better as it would ensure no trace of the malware remains.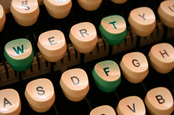 Alaskan borough dusts off the typewriters after ransomware crims pwn entire network
READ MORE
"Beyond data loss, opportunity costs, and reputational risks, downtime resulting from ransomware attacks can inflict real harm on customers in any industry, including healthcare or public safety, where the consequences of any delay can be catastrophic," said Billy Ho, VP of enterprise products at BlackBerry.
"Organizations need to have a strong culture of security to minimize the risk of an attack – something that our Cybersecurity Consulting team has been supporting for the last several years. And in a worst-case scenario, it's critical that organizations also have a layered defense model in place and an enterprise technology stack that is designed with the inevitable breach in mind."
BlackBerry claims its technology can handle backups going back an unlimited amount of time as well as working at an individual file level to avoid wiping data on staff machines that weren't hijacked. The system will work on Windows PCs, macOS Macs, Android and iOS devices, and the few holdouts still using the BlackBerry 10 mobile OS.
Of course, there are various competing anti-ransomware defenses available, from paid-for solutions in antivirus packages to operating system-level protections in Windows 10, to free tools, such as RansomWhere? for Macs – and regular organized offline backups are rather nice, too. ®