Motorola strap-on packs a 2,000mAh battery to appease the 5G gods
Baby steps, now
With the standalone 5G spec (3GPP Release 15) nailed down in June, it was only a matter of time before the first phone was formally announced. And as expected, it isn't a phone at all, but an addon that clamps to the back of an expandable Motorola phone.
Verizon has earned the bragging rights to be the first to deliver commercially available 5G by becoming the exclusive launch vendor of the Moto 5G Mod, which will be available, presumably with supporting network coverage in demo locations, in "early 2019". Huawei has promised an integrated 5G phone for "2H 2019".
Motorola introduced the expandable phone design in 2016. Mods attach to the rear of a slimline phone – such as the Z3 Force or the more recent Z3 Play via a strong magnet. Nevertheless the interface has sufficient bandwidth to support 5G.
But Lenovo's Motorola division conspicuously doesn't make any promises about speed other than a promise that it's "10 times faster than today's wireless technology".
That might not be true once networks deploy Gigabit LTE, a precursor to 5G. As with the leap from 3G to 4G, networks can get plenty of mileage from faster iterations of the previous generation for some considerable time. In the case of 3G, HSDPA+ offered fairly similar speeds.
"Right now the latest version of 3G and the early versions of LTE are not dramatically different," Three's UK CEO pointed out in 2012. Users who stuck with 3G phones also benefitted from lower power consumption, wider coverage (of course), and what was by then – after a decade – a thoroughly debugged radio stack.
At a minimum, a 5G phone can take advantage of new spectrum allocated for 5G networks – if not much else at this stage. Devices like a Mod-ified Moto are really a stepping stone over from the stepping stone that is Release 14, or Gigabit LTE. The latter supports devices with many more antennas, carrier aggregation, and higher order modulation rates that's part of the Release 15 (5G) spec. Telstra and T-Mobile (USA) have deployed the stepping stone technology.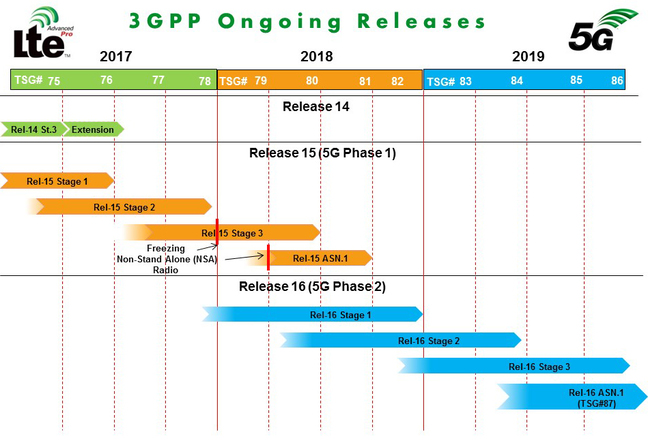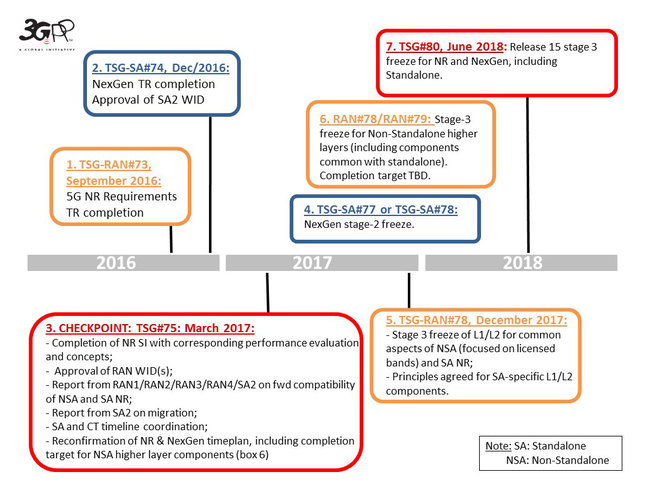 Click to enlarge
The inclusion of a 2,000mAh battery in the 5G Mod – complimenting whatever is in the phone - confirms that 5G is expected to be a power guzzler.
That should be no surprise – early 3G devices consumed more power than 2G, and 4G more than 3G. It costs the operator more, too. A fascinating article by Larry Desjardin from earlier this year pointed out that despite all the hype, this excess power consumption has real-world consequences for business models. Desjardin calculates - and you're free to quibble with the numbers - that an hour of streaming video today costs a mobile operator around 60 cents per user.
"5G will need to reduce the average power consumption per bit dramatically to compete in this market," he warned. ®