This article is more than 1 year old
UK govt's top tech heavyweight Maxwell quits for Amazon job
Flips poacher turned gamekeeper notion on its head
Exclusive The UK government's top tech adviser Liam Maxwell is to swap public life for the private sector, with a global role at tax-efficient cloud titan Amazon Web Services, The Register can reveal.
Maxwell – who currently holds the title of national tech advisor to the government, and before that was the first CTO for Government Digital Services (GDS) – is resigning for a senior position believed to be in public sector procurement, according to Cabinet Office sources.
He previously was among the senior staffers responsible for creating a cloud-first policy within the UK government, and will have seen the progress of companies, including AWS, in winning deals in various government departments, notably and controversially HMRC.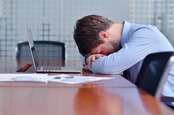 HMRC's switch to AWS killed a small UK cloud business
READ MORE
Ahead of publication, we contacted the Cabinet Office – the department that the Advisory Committee on Business Appointments sits in – and the Department for Digital, Culture, Media and Sport, but neither provided an on-record statement on Maxwell's departure.
It may surprise some that Maxwell is not yet on gardening leave as he will still be privy to competitive information from AWS rivals on pricing policies, roadmaps and other interesting data.
Indeed his appointment raises questions about how closely the rules governing business appointments for senior civil servants have been followed.
These government rules aim to stop companies hiring people for their inside knowledge on competitors, and prevent former officials from exploiting access to Whitehall contacts. They also aim to avoid the suspicion that someone's job is a reward for past favours.
As a grade 2 senior civil servant, it is expected that Maxwell would have sought and gained clearance from the employing department before moving on to a role in the private sector.
However, the access that Maxwell's current and former positions within government – where he has worked since 2011 – will have given him, appear to have ruffled some feathers.
"How did he get permission from the Cabinet Office?" one industry source asked.
In his current role as national technology adviser – to which he was appointed in 2016 – Maxwell is required to build up strong links with tech firms and advise the government on using new technologies.
He has held, also since 2016, an exec director position at the Crown Hosting Data Centres – a joint venture with ARK that has had, er, mixed success after it was established to act as a stepping stone to the public cloud.
Prior to that, he was government chief technology officer and deputy government CIO, positions that will have given him a detailed insight into the systems used by various agencies and departments, as well as GDS, where he worked for four years in two roles.
The potential for conflicts in a move to AWS are clear, and any concerns will be compounded by the fact the cloud giant has repeatedly come under fire from MPs for its tax arrangements while also winning more government contracts – sometimes at the expense of the smaller firms that Whitehall claims to be focused on helping.
For instance, HMRC last year plumped for AWS over Manchester-based firm Datacentred, while the government handed out £4.1m to its UK arm through the G-Cloud framework in the first three months of this year.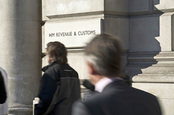 New HMRC IT boss to 'recuse' herself over Microsoft decisions
READ MORE
AWS was today revealed to be the fastest growing infrastructure services provider in the UK, based on 2017 market data compiled by TechMarketView. The analyst estimated that one fifth of this £550m sales haul was with public sector buyers.
The move will also throw open more questions on the revolving door between the big tech firms and high-powered roles in government, following the news that HMRC's new IT boss is on a two-year sabbatical from Microsoft.
Maxwell's exit from government is a blow to Whitehall's tech expertise, as it is the latest in a long line of departures of the original band of GDS staffers brought in under former boss Mike Bracken.
The departures began in earnest in summer 2016 with Bracken's replacement, Stephen Foreshew-Cain – who lasted just nine months – and also included government digital heavyweights like former CTO Andy Beale and former Common Technology Services boss Iain Patterson.
The exodus prompted speculation about civil service boss John Manzoni's commitment to the centralised IT body and its original aims, and was fuelled by debate over head of GDS Kevin Cunnington's comments about loosening government spend controls.
Such discussions were recently rekindled by DCMS snaffling up the hottest tech policy area of the moment – data – and missed milestones on flagship projects like identity check service Verify.
El Reg has asked AWS to comment but the company has yet to return with a statement. ®