Oracle's JEDI mine trick: IT giant sticks a bomb under Pentagon's $10bn single-vendor cloud plan
Biz files official complaint to auditors over prices, configs
Oracle has filed an official complaint with US government over plans to award the Pentagon's lucrative cloud contract to a single vendor.
The Joint Enterprise Defense Infrastructure (JEDI) contract, which has a massive scope, covering different levels of secrecy and classification across all branches of the military, will run for a maximum of 10 years and is worth a potential $10bn.
As such, winning the contract will be a major coup for any enterprise cloud vendor – and the decision to hand it to just one has triggered a great deal of controversy.
In spite of this pressure from vendors and the tech lobby – as well as concerns from Congress – the US Department of Defense (DoD) refused to budge, and launched a request for proposals (RFP) at the end of last month.
Oracle is less than impressed with the Pentagon's failure to back down, and this week filed a bid protest [PDF] to congressional watchdog the Government Accountability Office asking for the RFP to be amended.
In the protest, the database goliath sets out its arguments against a single vendor award – broadly that it could damage innovation, competition, and security. Reading between the lines, it doesn't want either of Amazon or Microsoft or Google to get the whole pie to itself, and thus endanger Oracle's cosiness with Uncle Sam.
Summing up its position in a statement to The Register, Oracle said that JEDI "virtually assures DoD will be locked into legacy cloud for a decade or more" at a time when cloud technology is changing at an unprecedented pace.
"The single-award approach is contrary to industry's multi-cloud strategy, which promotes constant competition, fosters innovation and lowers prices," the California giant added.
"The DoD seeks to procure so-called 'commercial services' that are wholly inconsistent with the commercial sector and the D&F [determination and findings] falls far from meeting the rigorous legal standards required for a single award contract."
'Standardising on a single cloud makes no sense'
The 40-page document expands on this view in detail, pushing for the government auditors to sustain its protest, and force the Pentagon to amend the bid to make it multi-supplier friendly. The single-contract approach "has effectively closed a critical government technology market to competition," Oracle said.
It also runs counter to the Pentagon's "stated objectives of flexibility, innovation, a broad industrial base, and keeping pace with evolving technology," the IT biz added.
"DoD is a complex, heterogeneous computing environment driven by unique (in many cases, non-commercial) requirements for security, scalability, performance, and government-specific purpose built features.
"Standardizing on a single cloud today makes no more sense than standardizing on a single on premise computing architecture decades ago."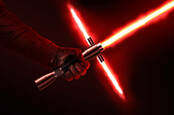 This is the contract you've been looking for: Pentagon releases JEDI bids
READ MORE
Moreover, choosing to hand the contract to one vendor will "frustrate (not foster) the innovation necessary for DoD to operate on technology's leading edge," Oracle said.
"DoD's mission demands the best technology for the particular task, which, given the dynamic nature of cloud computing services and the ill-defined nature of DoD's needs, cannot be determined as the RFP is structured."
The Solaris slinger argued that no one can accurately predict where the "still nascent" cloud computing industry will be in five years, much less ten – adding that much of the technology has yet to be developed – and that the "DoD knows this."
The Department of Defense has repeatedly justified its decision by saying that running a multiple-award contract would slow down the bidding process, increase project costs, and complicate management. Meanwhile, the Pentagon has argued it will avoid lock-in through built-in exit points and various contractural requirements on portability and price.
'RFP doesn't meet govt rules on clear pricing or tasks'
Oracle, though, is insistent that the RFP as set out doesn't meet the US government's rules on awarding single-vendor contracts. These require the agency to establish the price for all items, and clearly identify the specific tasks – which Oracle said the DoD had failed to do, mainly because cloud pricing and service specifications are so dynamic.
In other words, the type of systems and services offered by cloud giants, and their hourly price tags, change from quarter to quarter. Vendors and users can configure infrastructure- and platform-as-a-service systems, and cloud support packages, in "hundreds to thousands of different ways depending on the user's computing needs, each resulting in different prices."
The DoD "has little idea what type of cloud services will exist in 2025," Oracle said, and so can't establish the prices this far in advance nor based on vendors' 2018 catalogs.
The aspiring cloud giant added – apparently without a sense of irony – that this problem is compounded by the fact cloud "pricing is complicated, sometimes opaque, and highly variable across regions, competitors, and time."
Further complaints are about the lack of performance metrics and detail in some of the six hypothetical pricing scenarios, which will make it hard for Uncle Sam's top brass to compare like-for-like or assess the best value option.
Not only does this hamper the government's ability to choose the right vendor, Oracle said it prejudices the firm's ability to compete.
The GAO will assess the proposal, and Oracle will be hoping to repeat its recent successful protest against another DoD cloud contract awarded to Rean Cloud earlier this year.
After Big Red and others issued protests, the GAO ruled that the department should scrap the agreement, which was originally valued at almost $1bn. ®