Surprise, surprise. Here comes Big Cable to slay another rule that helps small ISPs compete
Economist sheds light on US broadband rivalries
---
Analysis If Americans want fast internet access, they need to tighten the screws on Big Cable, not give it yet more power.
That is the conclusion – yet again – of another study into the the United States' broadband market, this time one lodged in opposition to a push by Big Cable lobbying group US Telecom to kill off a federal rule that enables smaller ISPs to compete against communications giants.
Specifically, the rule, which is in the crosshairs of US Telecom, forces cable carriers to allow competitors to resell their internet access at a rate set by the government.
The report [PDF], by economist William Zarakas, digs into the reality on the ground, and concludes that the requirement on incumbent cable companies to let rivals offer their own services through local exchanges is an important driver of real competition in the market.
Most notably, the report – using figures supplied by the industry itself to America's comms regulator, the FCC – concludes that competitors are significantly more likely to offer consumers better and faster internet access packages over new fiber networks than the incumbents.
While Big Cable is sitting pretty on its installed infrastructure, offering slower speeds at higher rates, the real competition to citizens is offered by smaller companies working with lower margins. Unsurprisingly, Big Cable wants the requirement that makes this possible removed – and has formally requested that the FCC get rid of it.
The report was commissioned by a different industry group that represents smaller ISPs across the United States, Incompas: one that is notable by the fact it is the only industry group that supports net neutrality.
Stranglehold
"As expected, the ILEC copper network is ubiquitously present," wrote Zarakas, meaning that "incumbent local exchange carriers" – ILECs – have a stranglehold over US consumers internet access. "In addition, the table indicates that, at the end of 2016, CLECs had fiber in place in 8 per cent of the census blocks (2,081 out of 24,737 blocks), while the ILECs trailed, having deployed fiber in 1,595 (6 per cent) of the subject census blocks."
The CLEC are "competitive local exchange carriers" – meaning companies without their own equipment in local exchanges but who can resell the ILEC's internet access over copper lines under their own brands.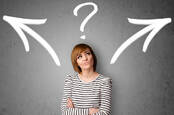 The American dilemma: Competition, or fast broadband? Pick one
READ MORE
Amazingly, the competition is doing more than the actual companies that already have their equipment in the exchanges. Why? Because they know that people want faster internet access, and they are trying, despite being at a disadvantage, to offer that to the market.
The argument – and the reason for the rule (called Section 251 obligations) – is that such exchanges act as "stepping stones" for other companies to build out their broadband services, and so grow both their reach and their brand nationwide.
Those competitors bring in revenue by reselling other companies' internet access, and then use that money to pay to install their own faster equipment, ie: fiber into the same exchanges. In other words, the system works – albeit somewhat slowly and inefficiently.
"CLECs are migrating from UNE-based services to full facilities-based services by actively deploying fiber, more so than have the ILECs," concluded Zarakas (UNE stands for "unbundled network elements").
Pushing the market
And what's more, those smaller competitors are much more aggressive with their fiber rollouts, convinced that it is their foothold into the market. "The smallest CLEC reviewed, Mammoth, to date provides broadband over its own fiber network in 66 per cent of the census blocks in which it provides service," the report noted, adding: "In terms of sheer scope of investment, Sonic, the largest CLEC reviewed, has built out fiber to over 1,300 census blocks, and has deployed more fiber since then."
The dossier also makes plain what numerous other probes into broadband access have noted: that the level of competition to ordinary consumers is dire.
In the census blocks where Sonic operates, the report noted "there is only one full facilities-based provider (i.e., the ILEC) in 2.7 per cent of the subject census blocks, and only two full facilities-based providers in 91.0 per cent of the census blocks under study. Three full facilities-based providers are in the 1,281 census blocks [6.3 per cent] where Sonic has built-out its own fiber network."
What that effectively means is that real competition – between more than two companies that can offer their own services – is almost non-existent, with just over six percent of exchanges capable of offering it.
It gets worse: the lack of competition leads directly to a lack of broadband offerings. And the upstarts are the only companies that are offering broadband speeds – as defined by the FCC's minimum 25Mbps figure – consistently. The incumbents simply don't bother to offer faster speeds until they are pressured to do so by competition.
Focusing in on Sonic's activities, the report notes that "without Sonic's fiber and UNE-based broadband services, at this level, consumers would be limited to only one option in half of these census blocks. That is, without Sonic, consumers would be able to receive 25/3 Mbps or greater service from monopoly or, at best, duopoly suppliers... Furthermore, without Sonic, consumers in 523 census blocks would not be able to receive 25/3 Mbps service at all."
Actual investment
Not only that but the smaller competitors have invested more, in comparative terms, in new technologies so they can offer faster speeds over the same infrastructure as incumbents to give them a competitive edge. They have also used the federal pricing structure – where they pay just under $12 per line per month – to offer faster internet access by purchasing and effectively combining two lines (bonded pairs) and offering that faster speed seamlessly to subscribers at a higher price.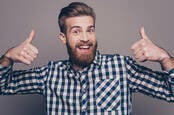 US broadband is scarce, slow and expensive. 'Great!' says the FCC
READ MORE
If you were in any doubt about how Big Cable feels about this, you need only consider the fact that the response of multi-billion-dollar corporations to this nimble market approach has not been to invest their vast profits in upgrading technologies or exchanges, or offer lower prices, or higher speeds, but to get their lobbyists in Washington DC to push to kill off the federal rule that makes that limited degree of competition possible.
And if you were in any doubt as to what would happen if the rules was killed off, you need only consider the fact that the price that competitors would have to pay if it was killed off is... confidential. And much higher.
"Sonic indicated that its next best option, if UNEs were unavailable, would be under commercial wholesale arrangements through the AT&T Partner Exchange (APEX), which would cost ***BEGIN CONFIDENTIAL END CONFIDENTIAL***," noted the document, redacting the actual price but making it clear it is far higher.
The good thing about federal pricing structures is that you get to know what they are. If local exchange pricing is allowed to be set by "the market" – which comprises an effective oligopoly of large cable companies – it is a virtual guarantee that the smaller competitors would be priced out the market. ®