The NHS is planning an £450m overhaul of its outdated contractural framework used to supply IT systems and services to GP practices with a new, modular IT framework.
NHS Digital has launched a prior information notice (PDF) to launch market engagement activities for a GP IT Framework. This will provide a contract mechanism for GPs, clinical commissioning groups and other primary care customers, such as care homes.
Coming under the title GP IT Futures, the framework will replace and extend the GP Systems of Choice agreement, which expires in December.
The current system allows organisations to choose tech that best suit their needs from four principal suppliers – TPP SystmOne, EMIS Web, INPS Vision and Microtest Evolution. They can then choose subsidiary, add-on systems.
The new framework will switch from this principal and subsidiary approach to one that supports modularisation, which NHS Digital hopes will offer customers more choice and encourage new businesses into the market.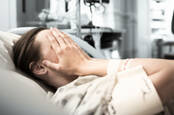 'Coding' cockup blamed for NHS cough-up of confidential info against patients' wishes
READ MORE
The GP IT Framework is to cover the provision of applications to meet business needs including core electronic record and patient management systems and ancillary services such as advanced document management and clinical support.
These business needs will be expressed as capabilities that map on to functions that a system provides. Examples given are digital services that integrate into the clinical desktop, such as e-consultation and mobile solutions; and patient facing services like personal health records, digital therapies, or appointment apps.
The aim of splitting up business needs in this modular way is to make it easier for suppliers, including new entrants, to provide discrete services and more targeted functionality, while offering buyers more choice.
"The shift towards a more modular approach is, in part, designed to make it easier for new suppliers to offer services through this framework," said Dale Peters of TechMarketView.
"NHS Digital also makes it clear that it is open to new suppliers entering the market by stating that patient record systems under the new framework 'may or may not be General Practice (GP) Systems as currently accessed within the UK market'."
Peters said that the new framework posed a threat to incumbent suppliers, but noted that asking GP practices to implement a new software system also risked putting too much pressure "on an already fragile system".
"NHS Digital will need to consider carefully the balance between innovation and disruption," he said.
However, GPs may also be willing to look elsewhere after a series of IT cockups with current systems.
Most recently, TPP had to fess up to a "coding error" in their SystmOne software, which meant that confidential information on 150,000 NHS patients was distributed against their wishes for years.
The prior information notice said the contract notice for the GP IT Framework is due to be published on 4 January 2019. ®