This article is more than 1 year old
Google keeps tracking you even when you specifically tell it not to: Maps, Search won't take no for an answer
Location, location, location!
Google has admitted that its option to "pause" the gathering of your location data doesn't apply to its Maps and Search apps – which will continue to track you even when you specifically choose to halt such monitoring.
Researchers at Princeton University in the US this week confirmed on both Android handhelds and iPhones that even if you go into your smartphone's settings and turn off "location history", Google continues to snoop on your whereabouts and save it to your personal profile.
That may seem contradictory, however, Google assured the Associated Press that it is all fine and above-board because the small print says the search biz will keep tracking you regardless.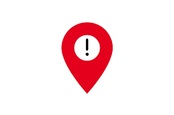 US senators ask FTC to investigate Google's Location imbroglio
READ MORE
"There are a number of different ways that Google may use location to improve people's experience, including: Location History, Web and App Activity, and through device-level Location Services," the giant online ad company told AP, adding: "We provide clear descriptions of these tools, and robust controls so people can turn them on or off, and delete their histories at any time."
The mistake people make is wrongly assuming that turning off an option called "location history" actually turns off the gathering of location data – which is obviously ridiculous because if people really wanted Google not to know where they are every second of every day, they would of course go to "Web and App Activity" and "pause" all activity there, even though it makes no mention of location data.
Besides, in the pop-up explanation that appears in order to make you confirm that you want your location data turned off, Google is entirely upfront when it says, in the second paragraph: "This setting does not affect other location services on your device, like Google Location Services and Find My Device. Some location data may be saved as part of your activity on other Google services, like Search and Maps."
Of course by "may be saved," Google means "will be saved," and it forgets to tell you that "Web and App Activity" is where you need to go to stop Search and Maps from storing your location data.
Misdirection
Of course, there's no reason to assume that works either since Google makes no mention of turning off location when you "pause" web and app activity. Instead, it just tells you why that's a bad idea: "Pausing additional Web & App Activity may limit or disable more personalized experiences across Google services. For example, you may stop seeing helpful recommendations based on the apps and sites you use."
But it gets even weirder than that: because if you expect that turning off "Web and App Activity" would actually stop web and app activity in the same way turning off location history would turn off location data – then you've ended up in the wrong place again.
In that web and app activity pop-up: "If your Android usage & diagnostics setting is turned on, your device will still share information with Google, like battery level, how often you use your device and apps, and system errors. View Google settings on your Android device to change this setting."
So if you want to turn off location, you need to go Web and App Activity.
And if you want to turn off web and app activity, you need to go to Google settings - although where precisely it's not clear.
It's almost as if the approach taken by Google is purposefully confusing because by continuing to store that data and associating it with individual accounts it can continue to make huge sums of money selling it to third parties.
We asked Google to explain why it seems to be using its words all wrong and it sent us a statement explaining why we are idiots.
"Location History is a Google product that is entirely opt in, and users have the controls to edit, delete, or turn it off at any time. As the story notes, we make sure Location History users know that when they disable the product, we continue to use location to improve the Google experience when they do things like perform a Google search or use Google for driving directions."
See, there you go. Makes perfect sense. ®