The UK's data protection watchdog has chosen the managing director of an IBM-owned risk management biz, Promontory, to lead its technology policy and innovation team.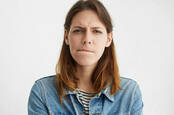 What's an RDBMS? Don't ask the UK's data protection watchdog
READ MORE
Simon McDougall, a former Deloitte man, has been the global lead for privacy and data protection at risk and compliance specialist Promontory Financial for eight years, during which time his firm was bought out by IBM.
He is to take on the role of executive director for technology policy and innovation at the Information Commissioner's Office as part of the watchdog's efforts to keep up to date with the technology that is significantly changing the sectors it regulates.
The role will see McDougall design new approaches to information rights practices and promote compliant processing of personal data as a core element of new business systems.
He will also be responsible for setting up an innovation department within the ICO, with an organagram dated from June (PDF) showing his position sitting above a yet-to-be-appointed head of innovation role.
McDougall's other report will be head of tech policy, Nigel Houlden, who joined the ICO last November after a nine-year stint lecturing at Glyndwr University in Wales.
The ICO is under pressure to demonstrate it has the technical know-how to regulate the major tech firms it is facing up to – and will no doubt hope to benefit from McDougall's experience working with IBM.
The announcement comes after a heady six months for the body, which – as a result of the Facebook data harvesting scandal and commissioner Elizabeth Denham's repeated media appearances – is in the spotlight like never before.
Amid this increased public profile, the ICO's capabilities have come in for intense scrutiny – and criticism.
For instance, Chris Wylie, the former Cambridge Analytica staffer and politicians' star witness in the scandal, said that he had been asked too many "basic questions" during the investigation.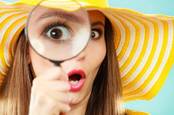 Brit privacy watchdog reports on political data harvests: We've read the lot so you don't have to
READ MORE
In a bid to address this, the government has taken the ICO out of the public sector pay cap so it has a better chance of recruiting and retaining people with the skills it needs.
The office published its first technology strategy earlier this year.
This came in at just nine pages – but did set out broad plans for more training and new hires, as well as for work on three priority areas: cybersecurity, artificial intelligence and device tracking.
Denham today reiterated the ICO's plans for tech, saying it was crucial that her office is an "innovative regulator, open to new ideas and new ways of doing things".
Of the new recruit, she said: "As a globally respected figure in the world of privacy and innovation, Simon is a great fit for this new role, which will strengthen our expertise and responsiveness to new challenges and opportunities."
McDougall said in a canned statement: "Technological change continues to accelerate, and it is vital that the ICO remains constructively and robustly engaged as organisations innovate in the use of personal data." ®
Similar topics