This article is more than 1 year old
Cisco patches IOS in response to boffins' IKE-busting breakthrough
Switchzilla issues update for authentication bypass flaw
Cisco has pushed out an update for its internetwork operating system (IOS) and IOS XE firmware in advance of a Usenix presentation on circumventing cryptographic key protocol.
The networking behemoth is advising all customers running hardware that uses IOS and IOS XE to get the updates that address CVE-2018-0131, a security bypass vulnerability stemming from a weakness in the Internet Key Exchange (IKEv1) protocol.
Researchers Dennis Felsch, Martin Grothe, Jörg Schwenk, Adam Czubak, and Marcin Szymanek from Ruhr-University Bochum and University of Opole found [PDF] that an attacker could contact a device with ciphertext requests that, under the right circumstances, could cause the target device to disclose the encrypted nonces (single-use numbers for encryption keys) and potentially lead to the keys being broken.
The group, who plan to share their findings later this week at the conference, wrote that "reusing a key pair across different versions and modes of IKE can lead to cross-protocol authentication bypasses, enabling the impersonation of a victim host or network by attackers."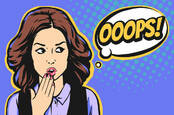 Cisco let an SSL cert expire in its VPN kit – and broke network provisioning brokers
READ MORE
The attack would potentially be carried out either by eavesdropping on IP sessions or by performing a man-in-the-middle compromise and injecting code into packets.
The researchers say that, by deliberately sending bad cipher requests to the vulnerable machines, they could receive enough data to create a type of Bleichenbacher's Oracle [PDF] attack on the keys. This would, given enough time, would potentially allow the attacker to decrypt shared keys and get around encryption protections.
The researchers noted that they have already disclosed their findings to Cisco and other vendors impacted by the issue, and all are believed to have issued patches for vulnerable products prior to the publication of the paper.
Cisco says in its advisory that, short of moving off of IKEv1, there are no workarounds for the vulnerability. Switchzilla is advising anyone using an IOS or IOS XE device that is configured with the 'authentication rsa-encr' option turned on to update their firmware and make sure they have the patched IOS version.
The latest available version will vary based on device and model, but in general IOS versions 15.5(3)M7.2 and later will be protected. ®