This article is more than 1 year old
Oh my Tosh, it's only a 100TB small form-factor SSD, SK?
Layer cake magic as flash capacity set to soar
Flash Memory Summit The Flash Memory Summit saw two landmark capacity announcements centred on 96-layer QLC (4bits/cell) flash that seemingly herald a coming virtual abolition of workstation and server read-intensive flash capacity constraints.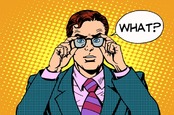 Anyone fancy testing the 'unlimited' drive writes claim on Nimbus Data's 100TB whopper SSD?
READ MORE
The first is from SK Hynix, which has said it expects to debut a 2.5-inch SSD by mid-2019 that could have 64TB of capacity, using 96-layer QLC 3D NAND with a 1Tbit die size.
Aaron Rakers, a senior analyst at Wells Fargo, noted that this special "eSSD" will provide a 30 per cent increase in write performance, 25 per cent benefit in read performance, and 150 per cent power consumption vs SK Hynix's basic standard 96-layer SSD.
It pales however, when compared to the second; a promise from Toshiba of an 85TB 2.5-inch SSD, also using 96-layer QLC 3D NAND, with chip production volumes starting in early 2019. Tosh said the chips could also be used to provide 20TB m.2 SSDs.
Back in March, Nimbus announced a 100TB 3.5-inch ExaDrive SSD, using MLC 2bits/cell) planar (2D) flash. It has a SATA interface. No other vendor has produced such a drive.
These coming drives from SK Hynix and Toshiba use the more compact 2.5-inch size and will probably use the much faster NVMe interface as well.
After 96 layers, the flash foundry operators have 128-layer NAND coming. If they manage this technology transition, then 100TB small form factor PCs are theoretically possible.
Intel has announced an up to 32TB long format EDSFF ruler SSD. It uses 64-layer, TLC (3bits/cell) NAND. We also have 15.36TB 2.5-inch SSDs also using 64-layer 3D NAND and TLC (3bits/cell) flash like WD's HGST Ultrastar DC SS530.
We can assume long-format rulers have twice the capacity of 2.5-inch SSDs, possibly more. This means an 85TB 2.5-inch SSD could be the companion to a 170TB ruler. Put 32 of these in a 1U Supermicro server and we have 5.4PB of directly attached NVMe flash, good for read-intensive work. This is a previously unimaginable amount of locally attached storage for a server.
Now put 40 of these in a rack and we have 217.6PB of scale-out storage. Are we nuts? It sounds unbelievable, fantastic even, yet the logic of an 85TB U.2 SSD leads to this possibility.
We may be seeing the effective eradication of read-intensive local storage limitations for servers. For today's workstation and PC users, with 1-2TB of flash storage max, the idea that, by 2020, you could enjoy 85TB of read-intensive storage plus a few TB of the write-intensive tech is the stuff dreams are made of. ®