This article is more than 1 year old
Juno this ain't right! Chinese hackers target Alaska
Tsinghua University blamed for espionage attack
An attack on US government facilities in Alaska has been traced back to China's Tsinghua University and a larger hacking effort.
Researchers with security house Recorded Future say [PDF] that the attack, initially focused on seperatist activity in Tibet, grew to to target US government operations in the Pacific including bases in Alaska.
The attack is said to be a combination of political and industrial espionage, with the attackers targeting both public and private entities. German auto house Daimler was also a target.
"We identified the targeted scanning of German automotive multinational Daimler AG that began a day after it cut its profit outlook for the year, citing the growing trade tensions between the U.S. and China," the report noted.
"In several cases, these activities occurred during periods of Chinese dialogue for economic cooperation with these countries or organizations."
The researchers note that Tsinghua University has long been affiliated with China's state-backed hacking campaigns. An attack on Alaska would both give China inroads on Tibetan activists in the US as well as peek on the nascent trade talks between the Middle Kingdom and the Trump administration.
"This targeting of the the State of Alaska Government followed Alaska's large trade mission into China dubbed "Opportunity Alaska," the report notes.
"This trade mission occurred in late May and was led by Bill Walker, governor of Alaska. During these talks, one of the highest-profile discussions occurred around the prospect of a gas pipeline between Alaska and China."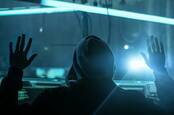 Chinese chap collared, charged over massive US Office of Personnel Management hack
READ MORE
The report also notes that the attack concerns sites in other areas tied up in trade negotiations with China. Recorded Future says that, among others, Kenya has been hit in the operation.
"In early June 2018, we observed the Tsinghua IP address aggressively scanning ports 22, 53, 80, 389, and 443 of various Kenyan internet-hosting providers and telecommunications companies, as well as ranges dedicated to the Kenya Ports Authority, a state corporation responsible for the maintenance and operation of all of Kenya's seaports," their report reads
"Recorded Future also identified network reconnaissance activities directed at the United Nations Office in Nairobi, Kenya's Strathmore University, and a broader national education network."
Not surprisingly, China has denied involvement in those shenanigans. ®