Just as DXC Technology workers thought they'd escaped a summer redundancy session the perennial cost-cutter has asked for volunteers to form an orderly queue to the exit door.
Peter Hands, DXC UK and Ireland veep of the Deliver organisation - the unit that actually provides field services to customers - delivered the news to the organisation he leads.
Hands told the troops via a memo - seen by us - that DXC CEO Mike Lawrie had said the business met its 2018 objectives in terms of the integration of CSC and HPE Enterprise Services and financial targets (including cutting more than $1bn of costs).
Further to this he (Lawrie) stated that we will be aggressively developing and selling our digital offerings, strengthening our skills and leveraging our partnerships; making the most of this opportunity to lead our clients on their digital transformation journey.
Still with us? Those industry buzzwords not making you feel queasy? Good.
Hands continued:
Within the UKIIMEA (UK, Ireland, India, Middle East and Africa) in support of this we are transforming our business to better align and optimise in order to support our client base on these digital journeys. To support this transformation it is with regret that we are informing you of the company's proposal to make a number of redundancies within Q2/ Q3 under a Work Force Reduction (WFR) programme.
Hands said DXC has started talks with trade unions and employee reps and though the company "hope" to meet proposed targets via voluntary redundancy, "we may need to move to compulsory redundancy if this cannot be achieved".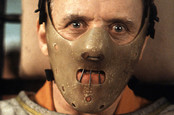 DXC will be damned if it lets cloud cannibalise the IT outsourcing biz before DXC does
READ MORE
Applications to leave were opened yesterday and close on 28 August. The "termination date" is set for the last day of September. The actual number of staff expected to exit remains unknown, insiders told us.
DXC recently admitted that public cloud providers are constantly nibbling chunks out of its IT outsourcing (ITO) business, and it set up an AWS practice to grab a piece of the action itself. To offset the sales decline in ITO, management are continually trimming costs.
This is by real estate consolidation - offices and data centres - and redundancies, offshoring, trimming staff expenses and automation. Though interestingly, Steve Hilton, the global chief of DXC's Deliver division made a recent sudden departure that staff were at a loss to explain.
It isn't just the grunts getting chopped by CEO Lawrie - a bunch of execs left in January, followed by a smattering of others. DXC has a labour pyramid in mind and wants high paid earners out too.
DXC started life in April last year with 170,000 employees and by last month this figure was down to at least 150,000. Rumours on The Layoff peg that figure at closer to 134,999, but this remains unconfirmed.
This week it emerged that Mike Klaus, head of the $4bn Application Services unit, had left. And word reaches us of numerous other big hitters that are out but we haven't named them yet because their departure needs to be substantiated.
It would perhaps be more newsworthy if DXC decided to stop putting people out of jobs, and readers may wonder why we continue to report on the job losses. It is because customer support delivery – we are told by DXCers – is strained due to the headcount reduction and because employees need a voice. ®