Facebook flat-out 'lies' about how many people can see its ads – lawsuit
'Made-up PR numbers' used by social giant to exaggerate online advertising audience
Facebook brags it has a massive real audience, estimated to be about 2.23bn monthly users and 1.47bn daily users after culling more than 1.27bn fake accounts.
However, the social networking giant's math is being challenged in a lawsuit that claims this reach is exaggerated, thereby defrauding advertisers. In other words, it is alleged not quite as many eyeballs are seeing Facebook's ads as its salespeople charge for.
In a complaint [PDF] filed on Wednesday in a US district court in Oakland, California, plaintiffs Danielle Singer and her company Project Therapy, LLC claim the Potential Reach and Estimated Daily Reach figures that Facebook provides to advertisers are wildly inflated.
As an example, the complaint claims that Facebook's purported Potential Reach among 18-to-34-year-olds in each US state is greater the actual population of 18-to-34-year-olds in each of those states.
"Based on a combination of publicly available research and Plaintiffs' own analysis, among 18-34 years-olds in Chicago, for example, Facebook asserted its Potential Reach was approximately 4 times (400 per cent) higher than the number of real 18-34 year-olds with Facebook accounts in Chicago," the complaint states.
And in Kansas City, the complaint asserts, the number provided by Facebook was 200 per cent higher than the actual number of 18-to-54-year-olds with Facebook accounts in the area.
Inflated
What's more, the court filing contends that former Facebook employees, described as confidential witnesses, have acknowledged that Facebook is fine with inflated numbers.
The complaint states, "a former Facebook employee who worked in the infrastructure/mapping team stated that those who were responsible for ensuring the accuracy of the Potential Reach at Facebook were indifferent to the actual numbers and in fact 'did not give a sh--.'"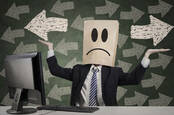 Facebook claims a third more users in the US than people who exist
READ MORE
This unidentified individual allegedly also said the "Potential Reach" statistic is 'like a made-up PR number.'"
A second former Facebook employee is said to have observed that "Facebook does not care about the accuracy of information related to the number of users so long as advertising revenue is not negatively affected."
And a third is described as saying that Facebook isn't interested in keeping fake accounts out of its Potential Reach calculations.
The attorneys representing Singer and her biz, which supposedly spent over $14,000 on Facebook ads, are seeking class-action certification in order to represent other affected Facebook advertisers.
Facebook dismissed the allegations in an email to The Register. "This suit is without merit and we plan to defend ourselves vigorously," said Paul Grewal, VP and deputy general counsel at Facebook. ®