This article is more than 1 year old
As it turns out, no, you can't just run an unlicensed Bitcoin money exchange
21 year-old facing 31 charges for "no questions asked" cross-border cryptocurrency buys
A 21 year old man from Mexico is facing more than two-dozen money laundering charges in the US for running an unlicensed Bitcoin exchange.
Jacob Burrell Campos was said to have shifted nearly $1m in funds by both buying and selling Bitcoins to people around the world. Campos, who lives in Mexico's Baja California state, was born in San Diego and was arrested when he tried to enter the US at the Otay Mesa crossing.
According to his indictment [PDF] unsealed this weekend, Campos used a bank in San Diego to convert cash into Bitcoins on the Coinbase and Bitfinex exchanges between 2015 and 2017. Prosecutors say Campos was acting as a go-between for other people, moving cash into Bitcoin and taking a 5 per cent cut in the process.
This practice in and of itself isn't illegal in the US, provided you register with the US as a money transmitting business and keep careful records and reporting requirements, including reporting suspicious transactions.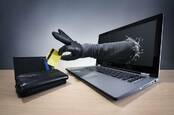 Bitcoin backer sues AT&T for $240m over stolen cryptocurrency
READ MORE
Campos, it seems, did none of this and, in the words of assistant US attorney Robert Ciaffa, took the cash and converted it to Bitcoin "no questions asked." What's more, he was said to have deliberately moved the money over the border in amounts of under $10,000 to skirt currency reporting laws.
This earned him charges of running an unlicensed money transmitting business (maximum five years in prison), conspiracy to structure monetary transactions (maximum five years) and failing to maintain an anti-money laundering program (maximum ten years). He also faces 28 charges of money laundering for Bitcoin purchases he made with the cash, each of those carry a maximum of twenty years in prison.
Prosecutors believe that, in total, Campos conducted 971 individual transactions on behalf of 900 customers. He is currently being held without bail as he awaits trial. ®