British government agencies have been warned they risk wasting time and effort trying out new tech projects without central coordination – and can expect a shiny new strategy next year.
A report (PDF) commissioned by the Government Digital Service to assess the public sector's use of innovative technologies found various organisations dipping a toe in the water.
However, being the government, report author Martin Smith, an independent contractor, identified problems with siloed thinking, bureaucracy, budget constraints and risk aversion.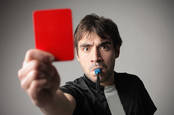 UK.gov IT projects that are failing: Verify. Border control. 4G for blue-light services. We can go on
READ MORE
Trying a new back-office system, for instance, is quite different to deploying tech like AI or distributed ledgers (DL).
Untested technologies, with no standards, pose risks to departments, while the benefits aren't always clear – to the contrary, there is sometimes a perception that new tech will be a panacea, the report noted.
There are some labs and hubs that allow departments to try out new tech in controlled ways, but this has led to instances where similar solutions have been prototyped or developed independently, Smith found.
"Several departments are investigating these two technologies [AI and DL] but are often doing so independently and in a piecemeal fashion."
These departments risk "reinventing the wheel and repeating past mistakes".
To address this, there should be more visibility and coordination from the centre of government – a role the report, fairly unsurprisingly, suggested goes to, er, GDS.
The central government body – whose raison d'être was to use tech to deliver better, more effective public services and cut Whitehall spending on tech giants – has been struggling to maintain the status and control it had in its heyday.
As well as flagship projects faltering, GDS was this year stripped of its data oversight responsibilities, which were handed to the more policy-driven Department for Digital, Culture, Media and Sport.
The report suggested an enhanced role for GDS in driving public sector innovation, an area it has already started to pursue through its innovation team.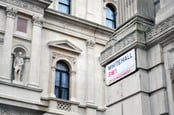 'Toxic' Whitehall power culture fingered for GDS's fall from grace
READ MORE
This recent addition to GDS aims to help departments use emerging technologies, and it will also administer the £20m GovTech fund that was announced in November 2017.
The group is now working on a cross-government technology innovation strategy for public services, which is set for publication in Spring 2019.
In addition to setting an overall strategy and coordinating government efforts, GDS should also consider a leadership role over the Centres of Excellence - teams that support specific technologies or business concepts within departments.
The report also recommended work to map innovative projects across Whitehall, and use this to coordinate efforts.
Data gathered during the report has been used to create a network graph that shows which departments and companies are working on different projects and how they overlap or interact. ®