This article is more than 1 year old
Bloke hurls sueball over Google's 'is it off yet?' location data slurping
Ad giant 'intentionally complicated' opt-out systems
Google's creepy obsession with users' locations is to be challenged in court – a lawsuit has accused the search-cum-ads biz of unlawfully invading users' privates and intentionally complicating the opt-out process.
The allegations were levelled at the company in a suit brought by Californian resident Napoleon Patacsil after last week's Associated Press probe into location data slurping.
Security researchers confirmed that even when users turn off "location history" in their settings, Google still merrily gathers information on where those users are, saving it all to personal profiles.
The class-action case, filed shortly after the AP's report was published, alleges this activity is in violation of the California Invasion of Privacy Act (CIPA).
"Google's conduct is contrary to users' reasonable expectations of privacy," the lawsuit stated. "Despite the recognized sensitivity of location data, Google collects this data against the express wishes and expectations of its users," it added.
The crux of the argument is that Google obfuscated people's efforts to switch off tracking – by heading to "Location History", it is clear what their intentions were and Google failed to tell them the full story.
The complaint noted Google's support pages initially stated that "with Location History off, the places you go are no longer stored" – however this falsely represented the situation to users.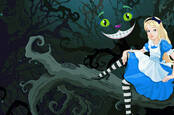 Google keeps tracking you even when you specifically tell it not to: Maps, Search won't take no for an answer
READ MORE
"As recently publicly revealed, turning off 'Location History' only stopped Google from creating a location timeline that the user could view," the case said. "Google, however, continues to track the phone owners and keep a record of their locations."
In its response to the AP report, Google denied it had done anything untoward, but later updated the information to say that "some location data may be saved" even if Location History is disabled.
The complaint described this new phrasing as "vague, ambiguous, and deceptive", especially in its use of the words "some" and "may" – and it failed to specify when location data is stored.
The case also took aim at Google's apparent efforts to complicate the opt-out process for people looking to turn off location tracking altogether.
"Contrary to the plain language and simple process set forth in the Google support pages referenced above, in order to actually prevent location tracking, an individual must navigate to a deeply buried and non-obvious setting titled 'Web & App Activity'," it said.
"This process is counter-intuitive: Google obfuscates the fact that the 'Web & App Activity' setting is related to location."
This effect is not accidental, the case claimed, saying that Google "is aware that it hides the nature of its location tracking and intentionally complicates the opt-out process".
For instance, the firm offers multiple support pages on location – but none of these make reference to the "Web & App Activity" menu.
According to a case schedule published yesterday, the initial case management conference is to be held on 21 November, while Google has 21 days to issue its initial reply to the complaint.
Google's Location History processes were also slammed by the Electronic Privacy Information Center (EPIC), which said the firm had violated a 2011 consent order that required it not to overstate users' privacy controls.
"Google has misrepresented the extent to which users have control over the location data that the company has already acquired," EPIC said in a letter (PDF) to the Federal Trade Commission (FTC).
It urged the FTC to stand behind its previous judgment and enforce the consent order, saying that "inactions have made the internet less safe and secure for users". ®