This article is more than 1 year old
Facebook pulls 'snoopy' Onavo VPN from Apple's App Store after falling foul of rules
Cupertino banned software that slurps data for marketing
Facebook has pulled its data-snaffling Onavo VPN from Apple's App Store after the iGiant said the tech violated recently tightened rules.
Onavo is a free VPN app that pipes user traffic through Facebook systems under the pretext of protecting surfers from malware-tainted websites and other threats. The app, which the social network acquired in 2013, sends users' data back to Facebook, even when the app is turned off.
Security advocates have blasted Onavo for being a privacy threat, as previously reported. Onavo Protect was separately criticised for allegedly harvesting users' psychological profiles.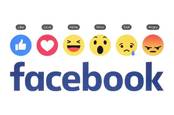 Facebook Onavo Protect doesn't protect against Facebook
READ MORE
Facebook has been accused of using the data gathered through the app to track rivals and provide pointers on new product development. Data from Onavo lit the way for its 2014 purchase of WhatsApp as well as the social network's excursion into live video in 2016.
Apple updated its App Store guidelines in June to ban "[collecting] information about which other apps are installed on a user's device for the purposes of analytics or advertising/marketing". Apple also informed Facebook that Onavo violated developer rules that prevent apps from using data beyond what's needed to deliver the service on offer, The Wall Street Journal reported.
Apple and Facebook met to discuss the issue last week, which led to Facebook voluntarily withdrawing Onavo Protect, according to the WSJ.
Searches in the App Store for Onavo now return recommendations for other VPN packages instead.
The iOS version of Onavo will still work but existing users won't get further updates. The Android version of the app continues to be available, seemingly unmodified.
El Reg has asked Facebook to comment. ®