This article is more than 1 year old
Redis has a license to kill: Open-source database maker takes some code proprietary
It's 'cuz cloud giants use tools without giving anything back
Database maker Redis Labs this week moved the Redis Modules developed by the company from the AGPL to a license that combines Apache v2.0 with Commons Clause, which restricts the sale of covered software.
The licensing change means that house-made Redis Modules – RediSearch, Redis Graph, ReJSON, ReBloom and Redis-ML – are no longer open-source software, as the term is generally defined. Instead, they become "source available."
Practically speaking, the new license limits the ability of cloud providers to offer these Redis Modules to customers; Redis Labs presumably aims to be the sole seller of services incorporating these add-ons. The Redis database code, however, remains under the BSD license.
Redis Labs is not the only company to make such a change. In May, Neo4j, which makes the Neo4j graph database, added the Commons Clause to its AGPL license.
In a blog post on Wednesday, Redis Labs cofounder and CTO Yiftach Shoolman justified the license shift by saying that cloud providers benefit from open-source software while giving nothing back.
"Cloud providers have been taking advantage the open source community for years by selling (for hundreds of millions of dollars) cloud services based on open source code they didn't develop," he said, pointing to widely adopted projects like Docker, Elasticsearch, Hadoop, Redis and Spark. "This discourages the community from investing in developing open source code, because any potential benefit goes to cloud providers rather than the code developer or their sponsor."
Redis Labs' effort to claw back some of the freedoms granted under open-source licenses hasn't gone over well with members of the open-source community.
Under control
In an email to The Register, Paul Berg, an open-source licensing expert who advises the Idaho National Laboratory in the US, suggested this is not so much a move to help open-source developers as an effort to put the work of developers who collaborated on the Redis Modules under the control of Redis Labs.
"This is a traditional proprietary software license designed to support traditional commercial software sales business models, which are arguably antiquated due to a lack of evidence of recent successful businesses using them," he said.
Berg observes that while cloud-based services present challenges to the tenets of open-source licensing, these tenets don't deal with whether software creators can make money from their work. The widespread adoption of open-source licensing, he argues, demonstrates that more restrictive options, such as the Commons Clause, suffer from an inherent economic disadvantage.
"The challenge that the cloud has caused for open source licenses is that the intent of these licenses is in fact to remove all monopolies and allow users full control of the software," he explained.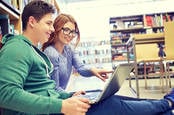 Open source turns 20 years old, looks to attract normal people
READ MORE
The problem is that cloud providers, offering use but not distribution of software, create monopolies not through intellectual property law, but through logistical advantages, Berg says. And that's not addressed by IP-focused licenses.
Berg argues that the appeal of cloud computing is not so much the open-source software but the economics of scale related to hardware, maintenance, physical location, and electrical consumption.
VM Brasseur, Open Source Initiative (OSI) veep, criticized the change in a blog post, noting that the Commons Clause sales prohibition is vague. She anticipates legal problems for the company.
Via Twitter, Simon Phipps, president of OSI, called the license change "an abrogation of software freedom."
Open-source software developer Drew DeVault in a blog post went further still, declaring, "The Commons Clause will destroy open source."
"It sucks to not be able to make money from your open source work," he wrote. "It really sucks when companies are using your work to make money for themselves. ... But the Commons Clause doesn't present a solution for supporting open source software. It presents a framework for turning open source software into proprietary software."
Fear, uncertainty, doubt
Kevin Wang, creator of Commons Clause and the founder of FOSSA, which makes open-source license management software, via Twitter responded by describing the blowback as "knee-jerk FUD" and promised a more detailed response in the days ahead.
In discussions on Hacker News, Wang said, "The Clause was drafted as a reactionary move to solve against specific bad behavior," alluding to the cloud companies that use open source code without compensating companies like Redis that help sustain it.
Daniel Berlin, director of software engineering at Google – just the sort of cloud company that Redis might resent – responded, "No, it's not bad behavior, it's a fundamental misunderstanding of open source economic models, and a desire to have your cake and eat it too."
Berg doubts that Redis Labs will find success sheltering under the Commons Clause umbrella. Open source, he contends, amortizes engineering costs in the same way that cloud computing companies amortize infrastructure costs, and as such will continue to offer advantages over proprietary code. ®