This article is more than 1 year old
Salesforce boss Marc Benioff objects to US immigration policy so much, he makes millions from, er, US immigration
Billionaire bashed with 'hypocrisy' stick by activists
Almost five dozen CEOs at US tech giants and other big businesses this week denounced the White House's immigration policies in an open letter to Homeland Security Secretary Kirstjen Nielsen.
The corporate leaders, members of a chief executive club called the Business Roundtable, did not voice concern over the Trump administration's failure to reunify the more than 500 immigrant children still separated from their families as a result of the government's recently discontinued family division policy.
Rather, they're objecting to the effect that shifting immigration rules issued by US Citizenship and Immigration Services (USCIS), under the Department of Homeland Security, are having on hiring and retaining foreign employees. Because good help is hard to find – and good help comes from abroad as well as home.
"Together, the USCIS actions significantly increase the likelihood that a long-term employee – who has followed the rules and who has been authorized by the US government multiple times to work in the United States – will lose his or her status," the letter, sent on Wednesday, stated. "All of this despite the Department of Labor having, in many cases, certified that no qualified US workers are available to do that person's job."
Salesforce CEO Marc Benioff is one of the signatories of the letter, along with Apple CEO Tim Cook, Cisco CEO Chuck Robbins, HP CEO Dion Weisler, and many others. Basically, bosses of companies that take millions from various parts of Uncle Sam, while complaining about Uncle Sam's hardline approach to foreigners wishing to set foot and work on American soil.
In one respect, however, Benioff stands apart. Advocacy group Fight for the Future on Friday singled out the Salesforce leader for scorn as a hypocrite. Benioff's stance against current immigration policy, the group charges, "feels a bit empty, given that Salesforce is continuing to maintain a multimillion dollar contract with US Border Patrol, the government agency carrying out many of the abuses the CEO letter denounces."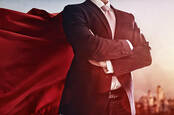 US tech giants take brave immigration stand that has nothing to do with profit whatsoever
READ MORE
The rights group over the past few months has been attempting to pressure Salesforce into dropping its contract with CBP, but Benioff has refused to do so.
Asked about this, a Salesforce spokesperson pointed to Benioff's recent tweet on the subject, issued last month in response to employee concerns. "Salesforce doesn't work with CBP regarding separation of families at the border," Benioff said. "We don't have an agreement with ICE."
(US Customs and Border Protection, or CBP, handles border inspections and runs the US Border Patrol; US Immigration and Customs Enforcement, or ICE, focuses on enforcing immigration laws in the interior of the US.)
The Salesforce contract, announced in March, describes CBP using Salesforce software "to modernize its recruiting process, from hire to retire, and manage border activities and digital engagement with citizens."
Evan Greer, campaign director for Fight for the Future, acknowledges that other companies such as Amazon and Microsoft might also be called out for government contracts linked to immigration authorities.
"We're focusing on Salesforce and Marc Benioff because he's been so outspoken generally on both immigration and human rights issues," said Greer in an email to The Register. "It seems natural to point out the cognitive dissonance there. Our hope is that he will become a leader on the issue by taking a clear stand, and that that will pave the way for other companies to do the same." ®