HPE ekes out teeny-tiny sales bump as top beancounter hits eject
CFO Tim Stonesifer to leave by end of 2018, datacenter takes a dive, Aruba picks up the slack
---
HPE's chief financial officer is quitting the corp, which just revealed its edge compute business is faring better than other more ho-hum divisions.
The enterprise giant was able to keep its revenues growing, though barely, in Q3 FY2018, according to figures released on Thursday:
Revenues of $7.8bn during the three months to July 31 were up from $7.5bn this time last year, an increase of one per cent in constant currency.
Net earnings of $451m grew 173 per cent from $165m in Q3 2017. Last year, HPE took a hit from restructuring and HP-HPE separation costs.
Earnings per share (non-GAAP) of $0.44 topped analyst estimates of $0.37
Hybrid IT unit revenue was $6.2bn, flat in constant currency. Of that, compute revenue was up two per cent, while IT services outfit Pointnext was down two per cent, as was storage. Datacenter Networking took the biggest hit, with revenue down 10 per cent when adjusted for constant currency.
Intelligent Edge fared far better with $785m of revenue, up eight per cent in constant currency. Aruba product revenue was up seven per cent, while Aruba Services jumped by 14 per cent. CEO Antonio Neri noted HPE plans to increase investment in edge as the company sees the market shifting towards that field.
Financial Services revenues were $928m, up three per cent from Q3 2017.
Speaking to analysts on an earnings conference call, HPE execs set the stage for a strong finish to the fiscal year, and Neri said his biz is ahead of its own forecasts.
"HPE has delivered a strong Q3 and our results prove we have the right strategy to deliver in the areas of highest value for our customers," the HPE boss alleged.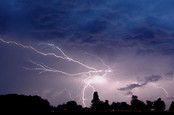 Respected Wall St analyst snips HPE's share price rating
READ MORE
"Solid execution across each of our business segments, combined with market momentum, will enable us to deliver FY18 revenue and earnings well beyond our original outlook provided at our Securities Analyst Meeting last year."
Industry pundits seemed to agree. Moor Insights and Strategy analyst Patrick Moorhead notes that staying on the right side of revenue growth is itself a good sign for HPE.
"HPE delivered its fifth straight quarter of revenue growth at four per cent overall," Moorhead told The Register. "I think this is meaningful in that it had such a long string of declines. The edge grew a healthy 10 per cent, hybrid IT grew three per cent, lower than I expected."
Tucked into the HPE earnings numbers was a departure announcement. The company said that at the end of the next quarter – HPE's fiscal Q4 – chief financial officer Tim Stonesifer will be leaving the company to be replaced by Tarek Robbiati, formerly the CFO of Sprint.
"Tim has played a significant role in the turnaround of HP, the creation of HPE and the completion of 11 acquisitions," Neri said of his outgoing CFO. "We are very well positioned for future success because of Tim's leadership and are grateful for his contributions to HPE."
HPE shares were up 1.67 per cent after-hours to $17.02 apiece at time of writing. ®