Cloud data management biz Rubrik has split with its worldwide sales boss who, according to the company, hung up his boots to spend more time with his family after breaking quarterly "booking" records.
Mark Smith joined Rubrik in February 2017 as exec veep for global sales and business development, and now, 19 months later, he is leaving.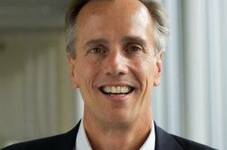 Mark Smith
A Rubrik spokeswoman sent us a statement:
"I can confirm Mark Smith is leaving Rubrik after completing the company's biggest bookings quarter ever. After 25 years of working in high velocity companies, Mark is looking forward to spending more time with his family."
Spending time with the family is sometimes a euphemism used by tech PR departments to explain an exec's exit. Rubrik is private and so not required to file quarterly reports detailing its financials. El Reg has no information to suggest Smith was pushed.
"Mike Tornincasa will serve as the interim head of global sales and business development, effective immediately," the company mouthpiece told us.
It seems Smith has left the building already. It's understood he is in his mid-sixties but the abruptness of this move is interesting.
Prior to Rubrik, Smith was a senior veep of sales ops and biz development at Arista, further back in time he was exec veep of sales at Infoblox and before that we was sales head at Netscreen and Juniper. ®