This article is more than 1 year old
BlackBerry, Sony, Honor and LG flash their new phones for all to see
Hands-on with the latest mobe kit from Berlin show
IFA Sony Mobile showed off its first product under its new boss Mitsuya Kishida today. Compared to the other jaw-dropping electronics Sony produces, though, the Xperia XZ3 could be its least impressive product. Because it's a phone – an Android phone – and we all know what they look like.
Compare that to Sony's 4K ORBEYE optical microscopes used by surgeons, or studio headphones, or deep depth-of-field cameras familiar from TV sports broadcasts that allow you to see not only the tackle but the faces of the crowd in the distance, and... it's still a phone.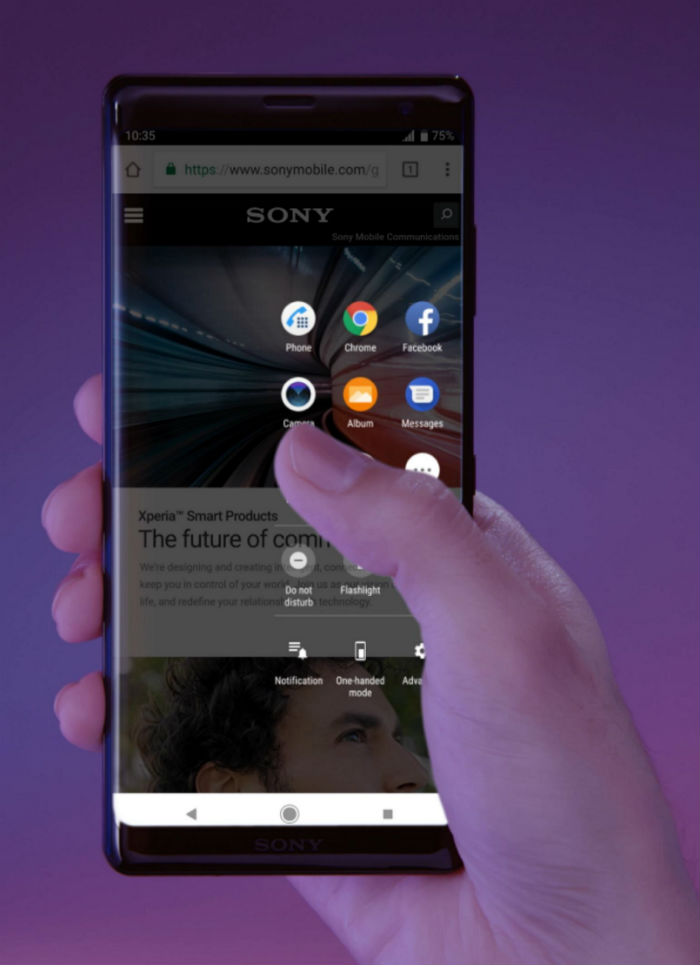 The new Xperia XZ3 (click to enlarge)
In fact this is a rare flagship refresh – everything else new at IFA in Berlin yesterday was addressing the midrange, where companies live or die, and three of these follow the Sony notes I made for you.
The Xperia XZ3 we tried had a high-quality OLED curved display panel and so looks more Galaxy than ever.
It no longer has the distinctive boxy Xperia design, ending up looking like a Samsung from the front, and like an HTC (or pretty much any other glass-backed phone made in 2018) from the rear. Of note is the single (Sony, of course) sensor rather than more usual dual-sensor setup, and the quite disconcerting use of haptic feedback to enliven watching videos. Play a video, and the phone starts a'rumblin' and a'clunkin'. I was led to believe it can be turned off.
And the "AI" is fairly low key, compared to LG and Samsung's overblown promotion of unwanted features. Side Sense "predicts your next move", says Sony, echoing every other vendor (only less so).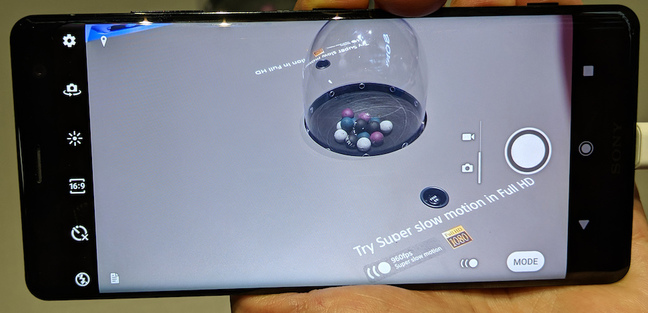 XZ3 Camera app
The one feature I was looking for was some motion activation option on the 960fps video – which is only captured for a small fraction of a second. Sony was first to market with this last year, but Samsung's implementation is much easier to use, thanks to that motion activation.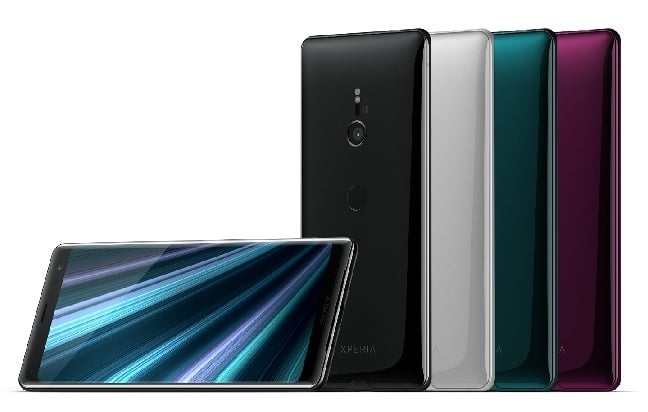 Sony's Xperia XZ3
It will launch with Android 9 Pie in October. So far, O2 will support a SIM-free option. Is there much more to say?
Honor
While this Xperia will probably pass into history largely unnoticed, the new Honor is going to be everywhere. You know the formula: ram much of Huawei's flagship tech into a mid-price phone, and talk about millennials a lot. The only mystery about the 6.3-inch display Honor Play, which got an outing in China at the start of the month, was the price. It costs £279 and has strong support from UK retail.
Super aggressive move by Huawei's low cost sub brand @Honorglobal. Honor Play available in Europe for €329/£279. Uses Kirin 970 to support gaming focus + 6.3" display. Channel partners include Amazon, Phone House, John Lewis, Saturn, MediaMarkt, Argos, CPW, SFR, Darty & more. pic.twitter.com/8oylAawDS3

— Ben Wood (@benwood) August 30, 2018
The Honor Play eschews the glass back for metal and looks a lot more expensive than its price as a result. The 3,750mAh battery is smaller than Huawei's flagships, but should cope well. The Kirin 970 chipset is Huawei's best – until tomorrow. Honor will use the successor 980, which we can't quite tell you about.
LG
LG chucked out two new variants of its ThinQ G7, G7 One and G7 Fit – the former being the most powerful Android One phone I've seen. Android One is tightly controlled by Google, which promises updates for two years. The One uses last year's Snapdragon 835 married to a very good screen (1,440 x 3,120) and even better audio – the Boombox-style built-in speakers were the only ones I found to be clearly audible over the pre-IFA hubbub.
What's interesting here with the G7 One is that last year's chip is considered plenty good enough - the differentiator is the QuadDAC sound. The Fit uses an even older Snapdragon, 2016's 821. With 4GB RAM in both, these make for an interesting option.
LG is entitled to be dismayed by 2018, as we found the G7 ThinQ to be one of the season's more underrated flagships. Get past the silly name and even dafter AI gimmicks, and it's a very pocketable little powerhouse.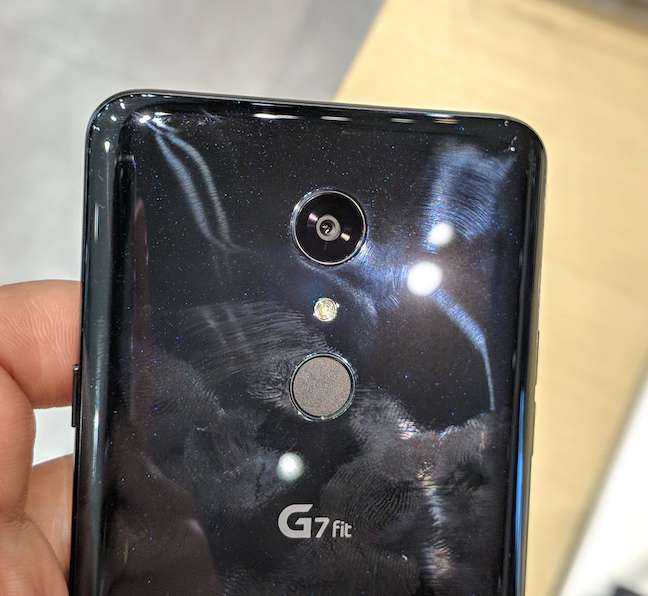 You may call it "Fit", but I think you look smudgy
BlackBerry
Finally BlackBerry's lower-cost £349 KEY2 LE brings the QWERTY proposition to a potentially wider audience. The £349 phone is much cheaper than the KEYone or KEY2.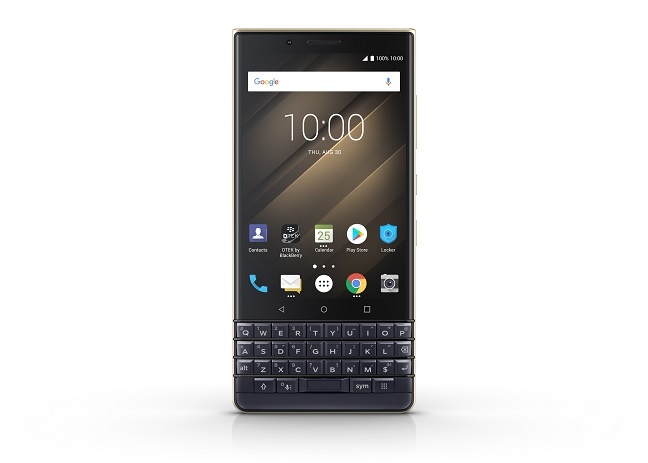 No hands-on yet, but the keyboard appears to be the larger, redesigned 2018 version, which is very good to use. Savings have been made by dispensing with gesture support in the keyboard, using a Snapdragon 636 processor, building in 4GB rather than 6GB RAM, and using a smaller (3,000mAh vs 3,300mAh) battery. It's 12g lighter as a result.
It comes in red-tinted and a tasteful gold version. Price-wise, that's a hefty premium over non-QWERTY rivals. But for physical keyboard fans, that's much more like it. ®