This article is more than 1 year old
Post-HCI hardware vendor Nutanix keen to show its soft side as it flashes Q4 numbers
Boasts of passing billion buck annual revenue milestone
"We expect to achieve Red Hat-like sales* by fiscal 2021," said Nutanix CEO and chairman Dheeraj Pandey in an earnings call as the company reported its Q4 and full year fiscal 2018 results.
Invoking a software firm was not a coincidence, it seemed, as the exec and his CFO continued to push the message that the firm is moving towards a software-only model.
The storage company's revenues amounted to $1.16bn for the year, a rise of 37 per cent from 2017, and $303.7m for the quarter, up from $252.5 in the prior Q4. It racked up more losses however, $87.4m in the quarter up from last year's $66.1m; although the net loss for fy2018 was $297.2m, better than last year's $379.6m.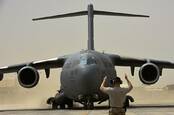 Air Force Won: Nutanix lands $45m deal to ply US flyboys with hyperconverged kit
READ MORE
Chief moneyman Duston Williams chimed in on the software theme:
"[W]e will begin a phased-in approach for software licensing connection with the new Nutanix NX sale that will transition the business to a term-based subscription licensing model. This will replace today's licensing structure, which is based on life of the hardware."
For all of fiscal 2018, software and support billings were up 54 per cent while software and support revenue grew 47 percent over last year, Pandey said.
Nutanix said it gained 920 new customers in the quarter and existing customers spent more on repeat business. One customer ordered $20m of Nutanix product in the quarter: its largest ever deal.
This was "with a DoD agency looking for a simple and resilient solution to power its combat edge clouds across the world [and] will power 15 remote sites running two different networks."
Nutanix's cash and short term investments amounted to $934.3m.
Gross margin was 75.9 per cent, more than the year-ago 61.4 per cent, as Nutanix transforms itself into a high-margin software business.
In the earnings call Pandey revealed that the company is focusing on transitioning to subscription-based revenues, and effectively splitting sales into two groups:
"Shorter term smaller deals in mid-market can be fulfilled by inside sales and digital delivery of software licenses. This also means that renewals of shorter term deals can be done by our inside renewals team [with] a field sales team to increasingly focus on larger customers and longer term contracts."
Nutanix has just announced its AHV hypervisor and Enterprise Cloud OS platform hyper-converged infrastructure (HCI) offering, has met SAP's criteria for running production SAP HANA deployments; another milestone on Nutanix's march to mainstream enterprise credibility.
Nutanix Enterprise Cloud OS software is certified today for SAP NetWeaver-based landscapes including SAP S/4HANA application servers and can be used for production to scale-up SAP HANA databases.
This is part of what Pandey calls Nutanix's "continued re-platforming of the large enterprise with a broad operating system software value proposition."
+Comment
Can Nutanix join the elite four server system software vendor grouping of Microsoft, Oracle, Red Hat, VMware?
With regard to Nutanix's reported 10,610 customers, Wells Fargo senior analyst Aaron Rakers points out VMware has said it has ~15,000 vSAN customers exiting the July quarter – which would mean the two are not that far apart.
Next quarter Nutanix is hoping for revenues between $295 and $310m, it said. Q1 revenues were $275.6m a year ago. The losses look set to continue, with CFO Williams warning that investors shouldn't expect "free cash flow and profitability" in fiscal 2019 because the firm will be "extending our market leading position in superior growth at scale". ®
* Red Hat pulled in $2.9bn in revenues in its fiscal 2018.