Computacenter goes Dutch, picks up Misco's Netherlands biz
Reseller boss wants in on large Euro companies HQ'd there
The cash reserves at Computacenter (CC) – one of Europe's largest tech resellers – are a little lighter today after it slurped Misco Netherlands.
The buy will see some 200 people transfer from Misco Solutions BV in Amstelveen to the new parent, and will add a chunk of sales to CC's top line: €134m in 2017, according to Misco's unaudited accounts for the year.
CC already has bulky operations in Germany and France, and a relatively small trading outpost in Belgium. The buy in the Netherlands will open up new trade with the local public sector and "some of Europe's largest companies headquartered there," said CC CEO Mike Norris.
"Our direct local presence in the Netherlands will also allow us to enhance our support to a number of Computacenter's largest international clients for whom this is a key location," Norris added.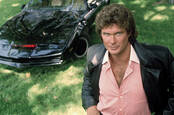 Vanity, thy name is: M1SCO company car reg plates for sale
READ MORE
Amsterdam, like Paris and other lively cities on the European mainland, have tried to lure businesses to set up their regional corporate bases in those cities following Brexit, which is scheduled to take place in March.
Misco was previously part of Systemax in the US, and a collection of reseller businesses across Europe including ops in Italy, Spain, Sweden, the UK, Hungary and the Netherlands. It was sold to Hilco Capital.
The UK business closed last year after it was placed into administration and no buyers came forward, with hundreds of staff sadly laid off. The UK entity was well known to Reg readers but, like Maplin, lost its way in the 21st century.
Computacenter turned over £2bn in the first half of this year ended 30 June, up 18 per cent on the prior calendar year.
It did not reveal the buy price for Misco but it likely didn't break the bank. ®