Hands On "Who are Honor people?" a Huawei executive asked a few years ago, before answering his own question: "They try and wear a flower in their own hair. They are young people."
But now Huawei people can be Honor people too!
"It's all about the selfie," a spokesperson told us, introducing the Huawei Mate 20 Lite at a preview in Berlin last week.
Now firmly the world's number-two phone maker, Huawei is expelling phones like a firework display set off accidentally, everything at once. This is a cash-rich giant enjoying phenomenal growth, and it's bewildering. Finding the Mate pitched at der yoof is like finding IBM selling the AS/400 in Currys as a multimedia powerhouse.
Don't get me wrong, this is another supremely competitive smartphone, offering great value at £379 (€399). But Huawei has two other models with almost identical specs at about this price, and the varnish is barely dry on a fourth: the Honor 10 – reviewed here – which hit the street in May.
It's already confusing enough running two parallel phone brands – the "upmarket" Huawei and the "Primark" Honor – but this confuses things royally.
To date, "Mate" has been Huawei's grown-up business brand, and the 10 Pro was another phablet aimed at professionals: "a dependable, but never fashionable, workhorse," we called it. Big battery, plenty of power – usually the newest top-end Huawei Kirin chips – and no gimmicks (well, one or two).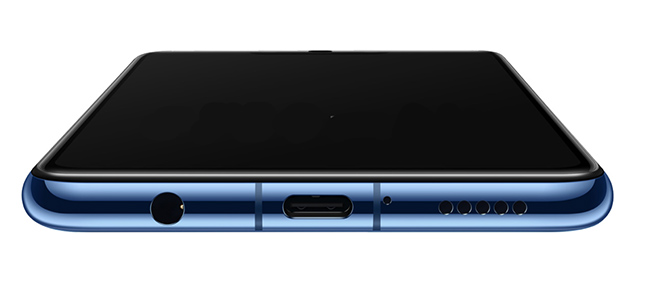 Yes, that's an audio jack
But you can forget all that. The Mate brand has been trampled in the crush to fling out phones. Or, more charitably, the Mate brand is now so elastic it stretches around every conceivable consumer market.
The Mate 20 Lite is not remotely a "phablet", and it's expressly intended to appeal to the narcissistic millennial which Huawei's Honor unit cultivates so cringingly.
Nonetheless UK retail has embraced the Huawei Mate 20 Lite with an enthusiasm it rarely finds for mid-range Chinese phones: Vodafone and EE are stocking it, alongside Carphone and the online channels. You can see why they fancy it's something they can sell.
We found it to be a compact, well-spec'd and overall very appealing mid-ranger that few will be disappointed with. Unless, that is, you plunked for a Honor 10 or Huawei P20 – but more of that in a moment.
After a year of glossy glassy-backed phones, metal feels premium. The 6.3-inch 1080 x 2340 diagonal display is packed into a body only 2mm taller than the Huawei P20. It's a well-balanced proposition thanks to the use of metal. The space is well used: a 3,750mAh battery isn't as large as the heftier Mates that preceded it, but you're not being sold short. The display takes up 81 per cent of the surface (when the optional Notch is turned on) with a 18.5:9 aspect ratio.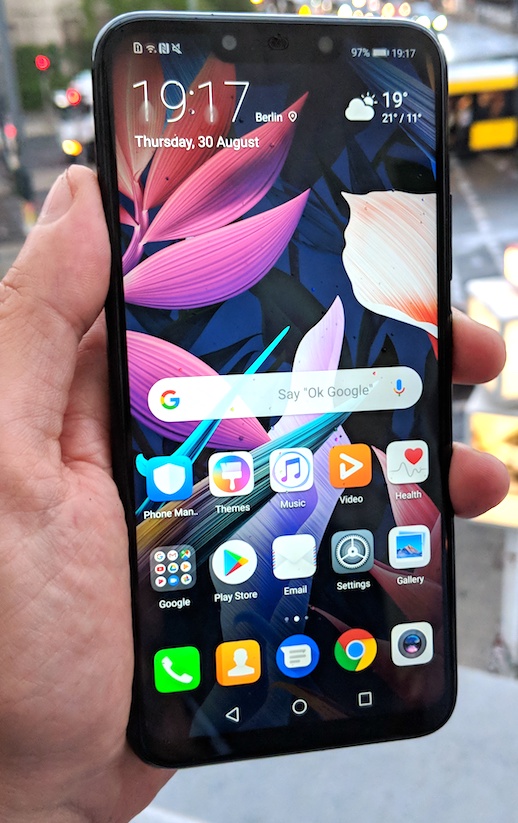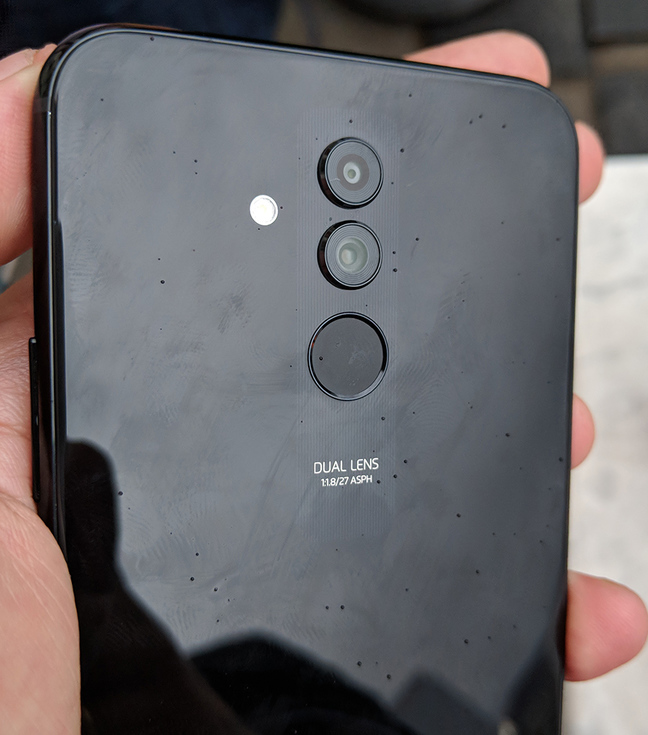 Metal also picks up smudges (and drizzle) – less so than this year's glass, though. Click to enlarge
The imaging isn't Leica-branded, but gives you excellent results. In the gloomy Berlin evening light, Huawei's best feature – Night Mode – worked well, providing well-lit shots in difficult situations. You need a steady hand or a tripod to replicate the astonishing "long exposure" shots, which require a few seconds, but even with a wobbly hand, the technique makes low-light shots usable. The main imaging unit is two dual 20MP f/1.8 aperture sensors.
The gimmicks for young people – with flowers in their hair – are the dual selfie cameras, attempting the "Stage Lighting" effect seen from Apple and Samsung this year. There's Huawei's attempt at 3D animoji ("3DQmojis") and an emphasis on multimedia performance. More usefully, the two cameras can be used for a more reliable face unlock than one camera.
Costs have been cut by using Huawei's latest mid-range chip, the Kirin 710. This octocore design is a mix of older (A73) Arm cores and an older 12nm process technology. It also uses older Mali graphics cores. This should matter less thanks to Huawei's GPU Turbo Boost – a reworked graphics architecture shipped out to older models via an OTA update.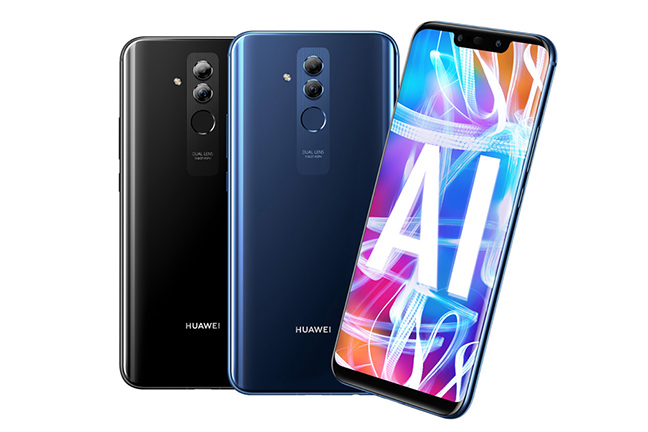 Huawei Mate 20 Lite
So what's the problem? Confusion, really. The Honor Play unveiled last week at 6.3 inches has a similar display, but has the flagship Kirin 970 (10nm) chips and a generous 64GB/6GB configuration. However the price is insanely competitive: £279 (€329). The Mate 20 Lite has superior imaging to the Play's 16MP (f/2.2) + 2MP configurations, though.
Then there's the Huawei Nova 3, an astonishingly similar design to the Mate 20 Lite (6-inch 1080 x 2340 IPS, Kirin 970, 64 or 128GB/6GB).
And don't forget the Honor 10. It's a bewildering array of almost identical phones at almost identical prices, with the Play winning on value but hampered by an iffy camera. All under £400, some substantially so.
In May El Reg wrote that the danger for Huawei is one faced by the snake that ate its own tail. What do you eat then?
This is hardly a problem for consumers, who get a great deal – but probably an even better one with the Play, provided they don't care too much for photos.
Business users and professionals should keep an eye out for the Huawei Mate 20 "proper", due to be revealed in six weeks, which we can expect to show off Huawei's new 7nm chips and Android 9 Pie. ®