This article is more than 1 year old
Go Pester someone else: TSB ditches CEO over bank's IT meltdown
But outgoing exec's own balance expected to see £1.7m boost
Paul Pester has been booted out of TSB's top office after months of criticism over his handling of the IT chaos that hit the bank this year – but is still expected to take away about £1.7m.
The CEO's departure follows another systems meltdown over the weekend, when a planned four-hour downtime ended up leaving some customers unable to access mobile, online or telephone services for almost two days.
However, non-executive chairman Richard Meddings, who is taking on the role of executive chairman to lead the hunt for the new boss, claimed the bank's IT systems were stable enough that this was the right time for Pester to leave.
"Although there is more to do to achieve full stability for customers, the bank's IT systems and services are much improved since the IT migration," he said. "Paul and the Board have therefore agreed that this is the right time to appoint a new CEO for TSB."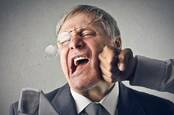 TSB goes TITSUP: Total Inability To Surprise Users, Probably
READ MORE
The news was welcomed by Nicky Morgan, chair of the House of Commons Treasury Committee, who said that Pester had "set the tone for TSB's complacent and misleading public communications".
Pester, who led the bank for seven years, has – along with TSB's board and its Spanish owners Sabadell – been under intense pressure since the week-long April meltdown caused by a botched migration from TSB's former parent Lloyds Banking Group's systems.
Not only were customers unable to access their accounts, they were also faced with a surge in fraud, with a June estimate saying 1,300 people had fallen victim.
The bank promised customers wouldn't be left out of pocket, reimbursing fraud victims and waiving overdraft fees, while also boosting interest rates.
When combined with legal, advisory and other costs, the bank estimated that the crisis had cost it almost £200m, reporting a statutory loss before tax of £107.4m in the six moths to 30 June 2018.
Although Pester did agree to waive the bonus he was offered for a successful migration, the bank has said he will be paid in line with its remuneration policy and contract terms.
That includes what TSB described as a "very historic" £480,000 bonus that predates Sabadell's 2015 acquisition. Pester will also get a severance payout of £1.2m in fixed pay, as compensation for his notice period. Other variable compensation is subject to performance conditions and ongoing regulatory investigations.
However, the news of his £1.7m payout will no doubt be galling to customers who have had to deal with the crisis, and to the politicians who repeatedly criticised his complacent attitude throughout it.
That included downplaying the extent of the fiasco, as he insisted the migration had worked well, based on the argument that the underlying systems were fine – even if the systems customers needed to access their accounts didn't work.
"Do you realise the reputational damage this has done, not just to TSB, but to online banking in this country?" Treasury Committee chair Nicky Morgan asked the boss during an intense grilling that left the MPs looking flabbergasted at his brazen attempts to shrug off the problems.
When it became clear the exec might have had more information than he let on, the Financial Conduct Authority agreed that the boss should have shared more details about the incident, and said Pester had painted "an optimistic view".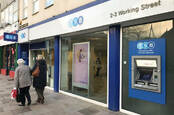 Watchdog slams TSB boss for underplaying extent of IT meltdown
READ MORE
Shortly after this, Morgan took the unprecedented step of calling on Pester and the bank's chairman to "give serious consideration" (PDF) about whether his role was sustainable.
Labour MP and committee member Wes Streeting said on Twitter this morning that Pester should have stepped down at that point, adding that "questions remain" of TSB's board and Sabadell.
"They will not escape thorough scrutiny in due course on behalf of their customers – including former customers," he said.
Morgan echoed this point, saying in her statement today that there were still issues at the bank.
"The Committee remains concerned about the continuing problems at TSB, including unacceptable delays in compensating customers who have been badly let down. It is to be hoped that Dr Pester's successor is able to restore the confidence of the bank's long-suffering customers," she said. ®