In response to another – yet another – failure on the SeaMeWe-3 submarine cable, Australian telco Vocus has lit up its ASC submarine cable ahead of schedule.
Vocus reported the fault at 9.34 am Australian Eastern Standard Time yesterday and, on investigation, identified the problem as a break around 1.2 km from the Tuas, Singapore cable station.
Since cable repairs can take up to a month to complete, Vocus this morning decided to light up its Australia-Singapore Cable (ASC) early and start migrating customer traffic to the new route.
The company had previously announced September 14 as the cable's ready-for-service date.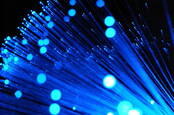 Google to build private trans-Atlantic cable from US to France
READ MORE
CTO Simon Smith said: "The SMW-3 outage has forced our hand, but our testing on ASC is ahead of schedule and we are confident enough to press ASC into early service."
The ageing SeaMeWe 3 has had a troubled history in recent times, with breaks in 2008, 2013, 2014, 2015, twice in 2017, and again in May of this year.
Part of the fragility comes from the hostile region the cable crosses: it's laid underneath some of Asia's busiest sea lanes, and typhoons regularly damage cables in the region.
Construction of the 40Tbps design capacity ASC began in 2017, and Alcatel Submarine Networks pulled the cable ashore in Singapore in July of this year.
A replacement for SeaMeWe-3, SeaMeWe-5, entered service in 2016, offering 24Tbps on most of the older cable's route, but it has no Australian landing. ®