This article is more than 1 year old
Silicon Valley CEO admits $1.5m wire fraud: Bouxtie boss forged signatures to investors
When I said I have $2m in the bank...
Bouxtie had everything you can dream of in a Silicon Valley startup. A stupid name (it's pronounced "bow-tie"), a vastly over-confident CEO with a story, millions in VC money, and a nonsensical business model built around an app.
And yet this week its chief exec Renato Libric pleaded guilty, in a US federal district court, to committing wire fraud involving $1.5m.
The Croatian-born entrepreneur moved to Redwood City, California, to join the San Francisco Bay Area's ranks of other terrible upstarts, having peddled his vision of personalized digital gift cards for retailers like Amazon, Gamestop, Best Buy, and Macy's in his home country.
The 39-year-old was advised to move to the Bay Area by none other than Richard Branson, according to his own telling in a puff-piece published by Forbes. "He told me, 'Renato, you have a much bigger vision than can be realized here. You are too small for Europe and the UK, but if you really want to change the world and have those kind of big ideas, the money is in San Francisco'," Libric was quoted as saying.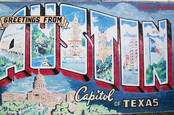 Why software engineers should ditch Silicon Valley for Austin
READ MORE
His goal was to disrupt the vast gift card market – worth more than $100bn in America – and in trying to do so, he managed to pick up $4.5m in venture capital from 2015 to 2017.
Libric arrived a little too late to easily cash in on the latest tech boom, though. By the time he set up shop in the Golden State in the mid-2010s, everyone in Silicon Valley was asking for evidence of revenue – you know, money – before investing, and Bouxtie was not impressing.
A Seattle company led a seed-funding round for Libric's business in 2015, but it needed more – and so the entrepreneur turned to a Las Vegas organization late last year to get investment. That company also wanted to see evidence that its money wouldn't go down the drain. At which point, according to the FBI and US Department of Justice, he decided the best solution was to paint a vision of financial success that did not closely align with reality.
"Libric admitted that an essential purpose of the scheme was to overstate the financial condition and prospects of Bouxtie, and to induce potential investors to believe Libric had authority to sell shares in Bouxtie to investors," Uncle Sam's prosecutors explained in an announcement of his guilty plea.
"Libric took multiple steps to convince members of a Las Vegas-based company to invest over a million dollars in Bouxtie. As part of the scheme, Libric fraudulently suggested to representatives of the potential investors that a large publicly-traded corporation was interested in purchasing Bouxtie at a price of $150 million."
Ah, that was what you shouldn't have done
And here's where he crossed the line – he then forged the signature of an exec from the public corporation that was supposedly interested in buying his upstart. He also falsified his startup's bank statement, showing that it had over $2m in the bank when in fact there was little more than $7,000.
And then he forged signatures from his own company's board of directors on a document that said he could enter in a "loan" from the Las Vegas company that could be later converted into Bouxtie shares.
To his credit, Libric knew what VCs wanted: big buyout offers – there were three companies lined up to buy Bouxtie according to the Forbes article. The source? Um, Renato Libric.
But it worked. Libric got $1.5m from the Las Vegas company. And immediately transferred $130,000 into his personal checking account.
But it turns out that offering companies the ability to send personalized gift cards – you could add a picture or special message when sending the digital card to an employee – wasn't a high-margin business. And lots of businesses figured they could just, you know, do the same thing dozens of different ways without paying a startup for the pleasure. Post-it note, anyone?
With his guilty plea in a San Francisco court this week, Libric will be sentenced in November. He faces a maximum of 20 years in prison and a $250,000 fine. The lesson? Don't forge other people's signatures. If there's a one thing that Silicon Valley can agree on it's that those signatures – especially on checks that clear – are sacred.
Sorry, Renato, you were a bullshitter – but not a Silicon-Valley-grade bullshitter. ®