Nokia reinstates 'hide the Notch' a day after 'Google required' feature kill
Phone maker keen to settle 'Notch-gate'
Nokia has reinstated the ability to hide the display cutout – "The Notch" – after seemingly pulling it due to a request from Google, according to a company representative.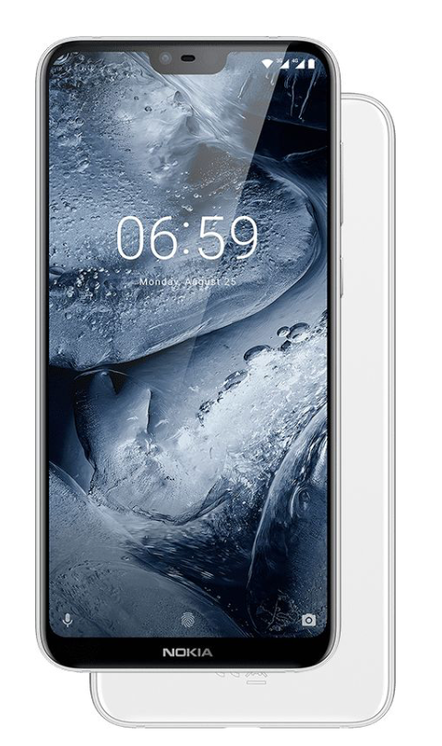 Click to enlarge
HMD Global chief product officer Juho Sarvikas said on Twitter this morning that the blackout option would be "enabled" on Nokia 6.1 Plus.
This comes a day after a forum moderator upset fans by confirming that the most recent update to the Nokia 6.1 Plus took away the user's ability to hide the display cutout "as per Google requirement" – meaning it wasn't something that HMD Global/Nokia wanted.
The comment has subsequently been removed from the thread – you can see a screengrab here.
The 6.1 Plus is an Android One phone: One is Google's scheme to bring order and uniformity to low-end Android devices.
While the details of the One agreement between Google and the OEM are secret, Google has stipulated that a One phone must follow exact design guidelines, and in return guarantees regular patches and updates. Originally launched for $100 phones in emerging markets like India, One has been relaunched and expanded to encompass mid-range devices too. And no one is more enthusiastic about One than HMD brand Nokia, which has six One devices on the market at the moment.
As fans noted, this somewhat contradicts the "Be Together, Not the Same" Android brand advertising slogan, which promotes diversity. Other OEMs, such as LG and Huawei, are free to design phones with display cutouts then leave the choice of displaying the cutout to the user. It would seem that's not an option for Android One licensees.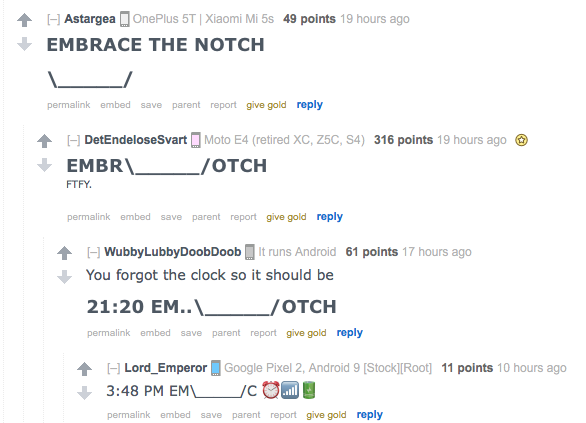 We contacted HMD Global and Google for comment.
Notch contagion was said to be slowing – until now. ®
+Comment
Irony abounds for long-term smartphone market watchers.
A decade ago, Nokia attempted to license its Meego Linux platform to rival phone makers to ward off the threat of Android – but the other OEMs didn't want to know. Nokia made both the platform and the devices, while Google's Android was considered much less threatening - it didn't make phones. We can have a mirthless chuckle about that now.
As for HMD Nokia, which has parked its head to rest in the crocodile's mouth - it can't really complain about being bitten now and again.