This article is more than 1 year old
$200bn? Make that $467bn: Trump threatens to balloon proposed bonus China tech tariffs
Manufacturers, and ultimately US citizens, will pay the price
US President Donald Trump is threatening to tack import duties on $267bn of imported Chinese tech gear and other goods – on top of the $200bn already planned.
The President told reporters aboard Air Force One on Friday that he may expand his proposed tariffs as part of his ongoing trade war with China in which the two nations ramp up costs on each other's exports.
In short, the White House is mulling slapping tariffs on $200bn of Chinese kit imported into the States – and the Command-in-Chief is suggesting ballooning that figure to $467bn. This comes after extra charges were whacked on $50bn of certain components coming into America from the Middle Kingdom. These extra costs have to be borne by someone – American manufacturers, importers, and/or citizens buying the final products. The idea is to put off folks buying Chinese goods in favor of US-homegrown kit.
"The $200bn we are talking about could take place very soon depending on what happens with them. To a certain extent it's going to be up to China," Trump was quoted as saying. "And I hate to say this, but behind that is another $267bn ready to go on short notice if I want."
Earlier this year, the Trump administration imposed a package of tariffs on $50bn of incoming Chinese-made parts used for "aerospace, information and communication technology, and machinery." Among the equipment hit were a number of components and devices used by US tech firms, including chips and networking gear produced in Chinese factories.
Talk of the bonus $267bn tariff package comes as the White House has yet to settle all of the specifics of the planned $200bn tariff prospoals – which, as we said, would follow up that earlier $50bn package.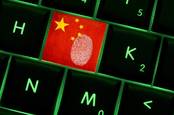 Wires, chips, and LEDs: US trade bigwigs detail Chinese kit that's going to cost a lot more
READ MORE
Speaking in a television interview, White House economic advisor Larry Kudlow said that the administration would be reviewing the roughly 6,000 comments members of the public had made to the US Trade Representative on the $200bn proposals before deciding on how to proceed with the tariffs.
"We will evaluate the comments and we will make a decision," Kudlow said, suggesting it could be some time before the fresh import charges will be levied.
Tech companies are also weighing in, with HPE, Cisco, Dell, and Juniper penning a letter to US Trade Rep Robert Lighthizer asking him to hold off on imposing additional tariffs on networking gear, arguing the penalties would only serve to hurt their business in the US.
"If USTR [Lighthizer] were to impose a 10-25 per cent additional duty on networking products and accessories," the corps wrote, "it would cause broad, disproportionate economic harm to US interests, including our companies and US workers, our customers, US consumers, and broader US economic and strategic priorities." ®