This article is more than 1 year old
Y'know what? VoIP can also be free from pesky regulation – US judges
It may be a phone service but it's over 'the internet,' so yeah, f**k me, right?
The US Eighth Circuit Court of Appeals has decided that a phone service over the internet is no longer a phone service but an "information service" – freeing it from regulatory oversight.
That means, in the eyes of the court, voice-over-IP (VoIP) is not considered a public utility, and thus it is not subject to price restrictions and other rules that phone lines fall under – meaning, for example, VoIP costs can be jacked up by providers.
The judgment [PDF] concerns Charter Communications and stems from a decision by the biz to break off its VoIP services into a new company called Charter Advanced, specifically to sidestep some of the regulatory requirements around running a traditional phone services – which would be considered a highly regulated public utility.
It is a version – or, rather, an extension – of the net neutrality argument over whether internet access should be considered a utility – like a telephone – or an "information service" like a news service. But in this case, it concerns a literal phone service.
The close correlation with the legal argument over net neutrality and whether internet access should be regulated like phone services prompted the leadership of the Federal Communications Commission (FCC) to get involved in the case.
The FCC administration late last year controversially scrapped its own rules over net neutrality – a move that reclassified the internet from a highly regulated Title II public utility to a loosely regulated information service.
The decision by Charter to spin-off its VoIP services prompted the Minnesota Department of Commerce to complain formally to its Public Utilities Commission that the effort broke state laws. And Charter fought back, claiming that because its VoIP service uses internet technology and comes with additional services like voicemail-to-text, caller ID appearing on a television, and the ability to use an app to access the service, it was no longer just a "telecommunications service" but an "information service."
Acting on information
The case went to a federal district court, which ruled that VoIP was in fact an information service because it "acted on the consumer's information in such a way as to 'transform' that information."
The decision was taken to the appeals court, which on Friday upheld that lower court's ruling, throwing aside the claim that the VoIP service fits into one of the exceptions to an "information service" that is included in the relevant 1996 Telecommunications Act.
Those exceptions include services that comprise a "capability for the management, control, or operation of a telecommunications system" and those that "involve communications between an end user and the network itself" – which would appear to point to VoIP.
But the appeals court judges decided that "none of the exceptions alter our conclusion that Spectrum Voice is an information service" largely because it includes a networking component and is not backwards compatible with the existing phone service i.e. it requires a special embedded Multimedia Terminal Adapter (eMTA), supplied by Charter, to work.
The decision was, unsurprisingly, greeted with enthusiasm by FCC Commissioner Micheal O'Rielly who tweeted: "Very pleased with ruling by Eighth Circuit Court of Appeals that VoIP is an information service… The Commission needs to take next step to affirmatively declare the same once and for all!"
Building block
In that sense, the appeals court decision is an additional building block on top of an uncertain legal foundation for how to define modern telecommunications technologies: are they utilities like the phone service, or much more freewheeling?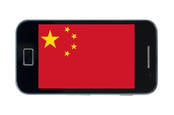 Apple tells app makers to strip VoIP toolkit from iOS software in China
READ MORE
That argument is set to continue until Congress decides definitely one way or another – which seems incredibly unlikely given the partisan stalemate in Washington DC. But it is, we believe, the first decision since the FCC scrapped the net neutrality rules that put down a formal legal opinion in the favor of looser regulatory controls.
Underscoring the unsettled nature of the law, however, one of three judges dissented, arguing that he does "not believe net protocol conversions qualify as information services."
Judge Grasz also highlighted that the argument over how to define such services has been going on since 1980 with a 1998 report to Congress from the FCC highlighting that its own previous decisions may have been wrong. In that report, the FCC consciously decided to put off categorizing "net protocol conversions", Grasz flagged.
"Twenty years later, the lack of clarity continues," he noted. ®