Brits will have to opt in to receive cold calls selling personal injury claims or payment protection insurance under new UK government rules.
The powers, which came into force on 8 September, will require payment protection insurance (PPI) pushers to check that the person has consented to being contacted.
This is in contrast to the current system, where people have to opt out by registering with the Telephone Protection Service.
According to the government, people will be able to consent when they enquire about settling a claim or seek claims advice (presumably the nefarious firms will already be planning ingenious ways to elicit consent from unsuspecting customers).
The move amends the Privacy and Electronic Communications Regulations (PECR), and would allow the Information Commissioner's Office to fine companies that break the rules up to £500,000.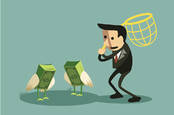 Can't pay Information Commissioner's fine? No problem! Just liquidate your firm
READ MORE
However, as most people know, such rules don't stop nuisance callers and numerous firms still bulk call people registered with the TPS.
Although the ICO can – and does – hand out fines, firms have a nasty habit of dissolving in order to dodge the charge.
An El Reg analysis earlier this year found that just £2.2m of the £8.5m fines handed out under PECR were paid back, with many of the largest bills unrecovered.
In a bid to close this loophole, the ICO has long called for the ability to fine company directors. The government finally made a step towards this in May, launching a consultation that considers introducing personal liability. That closed on 21 August. ®