This article is more than 1 year old
Visual Studio Team Services squeezes into new Azure DevOps togs
Azure here, there and everywhere. Except last week when VSTS was nowhere
Microsoft announced the arrival of Azure DevOps on Monday, an 'evolution' of its veteran Visual Studio Team Services into which developers will be enrolled - whether they like it or not.
In the announcement, Redmond promised developers worried about the move that there would be no loss of functionality, just more control for coders.
That control, alas, will not extend to project URLs which will change from xyz.visualstudio.com to dev.azure.com/xyz. The development tools giant has promised that automatic redirects will mean that there will be no broken links.
Users of Team Foundation Server (TFS), the on-premises version aimed at devs reluctant to throw their lot in with Microsoft's cloud product line, will carry on getting updates and eventually see their software rebranded to Azure DevOps Server when the next version rolls around.
Redmond was also keen to promote the new interface for Azure DevOps, which arrived in preview form for VSTS back in June. The new interface has been given a Fluent design slapping (because Microsoft would REALLY like devs to embrace the thing) and had the navigation tweaked.
On the whole, developers have responded positively to the new UI, which is handy. In the new world of Azure DevOps the previously opt-in preview has become the default for all new users. Existing users will see it appear over the coming months.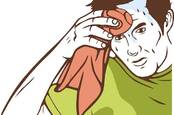 Microsoft Azure: It's getting hot in here, so shut down all your cores
READ MORE
Overall, developers are unlikely to suffer from the move, which brings together Azure Pipelines (for CI and CD fans), Boards for Kanban obsessives, Artifacts for managing packages, Repos and Test Plans, which includes planned and exploratory testing.
The costs look appealing for small teams and open source fans. Open source projects can run up to ten parallel Azure pipelines with unlimited time for CI/CD along with an unlimited number of public Git repos.
Small teams of up to five users see similar, although for Pipelines, only one hosted job with 1,800 minutes of CI/CD is permitted. As with open sourcers, there are unlimited public Git repos along with package management in the form of Azure artefacts and Load testing (20,000 VUMs/month) thrown in as well.
As with so many things in life, costs do start to pile up. Microsoft would like £22.36 a month for ten users and will charge nearly £30 a month for each additional parallel job you want to run on its infrastructure. Costs drop if users wish to stick with their own data centres.
Existing VSTS users will see their accounts moved to Azure DevOps over the next few months. ®