This article is more than 1 year old
Expanding Right To Be Forgotten slippery slope to global censorship, warn free speech fans
Top EU court to rule whether order made in France should be applied everywhere
Europe's top court will tomorrow hear a case that could extend the scope of right to be forgotten rules globally – which free speech campaigners warn would amount to mass online censorship.
The French data protection agency (CNIL) is pushing to broaden a landmark 2014 ruling (Google Spain v Gonzalez et al) that said Google could – in certain circumstances – be forced to delete search results.
The CNIL is arguing that any such ruling should apply globally – rather than in the country where the request was made.
Free speech campaigners counter that allowing this to happen would effectively grant European regulators the power to censor the world's internet.
"This case could see the right to be forgotten threatening global free speech," said Thomas Hughes, executive director of human rights coalition Article 19.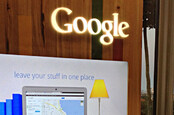 Anon man suing Google wants crim conviction to be forgotten
READ MORE
"European data regulators should not be allowed to decide what Internet users around the world find when they use a search engine."
He called on the Court of Justice of the European Union (CJEU) – which is to hear the case tomorrow – to limit the scope in order to protect people's rights to access information online.
The hearing has come about after France's highest court, the Conseil d'Etat, referred a case between CNIL and Google to the CJEU.
The data protection agency had fined the search giant €100,000 for failing to apply a right to be forgotten ruling globally – a decision Google appealed against in the French courts.
At the time, Google said that it was not disputing its obligations to comply with the right to be forgotten in Europe, but was calling for a balance between the rights to privacy and to free expression.
It also pointed out that it had moved to hide the link from anyone in the same country as the person who made the request, even if they were using google.com, rather than google.fr.
The Conseil d'Etat has asked the European court whether national courts or regulators can require delisting across all domains globally. If not, the court has been asked to clarify if it should apply across the bloc or just to the member state in which the request was made.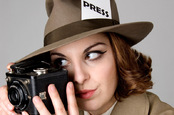 How 'parasitic' Google's 'We're journalists!' court defence was stamped into oblivion
READ MORE
The case has sparked heated debate, with interventions from Wikimedia Foundation, the Foundation for Freedom of the Press, Reuters, Microsoft, and Article 19. They argue that requiring global delisting would be disproportionate and encourage state censorship.
"If European regulators can tell Google to remove all references to a website, then it will be only a matter of time before countries like China, Russia and Saudi Arabia start to do the same," said Hughes.
"The CJEU should protect freedom of expression, not set a global precedent for censorship."
The right to be forgotten applies to a search result that is deemed "inadequate, irrelevant or no longer relevant, or excessive" and – as of 9 September 2018 – Google had delisted 1 million URLs, approving about 44 per cent of requests.
The judgment in the case is expected in early 2019. ®