Non-profits push back against Big Cable's bumpkin broadband blueprint for America
Monopoly or competition? Guess which one is winning
---
A group of 17 consumer and civil rights groups have launched a new coalition aimed at countering efforts by Big Cable to siphon off funds for rural broadband into their already deep pockets.
Broadband Connects America is aimed squarely at policymakers that have grown increasingly conscious of the digital divide that exists in the United States between rural and urban areas. It has launched with a set of guidelines for how to fund future deployment projects.
While the coalition steers clear of attacking large cable companies directly, the guidelines and accompanying framework draw a very different kind of blueprint to the one that has been heavily promoted in state capitols and Washington DC by the companies that will ultimately end of selling internet access to users.
The first principle that "funding should be simple and allocated directly to infrastructure needs, not directly to last-mile carriers," goes directly against the effort by Big Cable to be paid for putting more pipes in the ground.
The coalition explains: "Shifting the focus from funding carriers to funding infrastructure would reduce the cost of providing service to rural areas for any carrier that wants to offer service in those areas - including multiple carriers in competition with each other. This would lay the foundation for affordable, adequate broadband services and community-based deployment plans."
The truth is that the United States is effectively carved up into a huge number of local monopolies, with large cable companies working together not to tread on one another's toes. Those companies have been trying to expand that same approach to rural areas by pointing out the cost of installing new lines.
Money talks
They have proposed that companies being funded directly to provide access – something that would of course give them new local monopolies. Consumer groups however want the local and federal officials to pay for the pipes, freeing them from ownership by any particular company, and then allow companies to compete equally over the same lines.
The second principle is more vague. "Closing the rural digital divide will require a combination approach that reflects the complexity of the challenges of deploying broadband to rural America."
As far as we can tell that is a coded warning to policymakers not to accept the argument that because something worked in city X or state Y that they should do the same where they are. Or, in other words, don't buy into the simplicity of a national blueprint presented by Big Cable which will have been designed to exclude other options like municipal broadband or third-party access to exchanges.
The other principles are similarly designed to push back against common arguments made by the biggest cable companies.
"Deployment should be focused on achieving tangible universal service to all rural Americans rather than allocated based on profit per population density," reads another. Meaning: Big Cable will focus on where it can make the most money and leave others out in the cold.
Principle four is, of course, about net neutrality – something that Broadband Connects America says is "essential to closing the rural digital divide." And the last principle – number five – notes that "rural broadband should meet the same adequacy standards as its urban counterpart." In other words, don't get palmed off with slow speeds and weaker service just because something is better than nothing.
Obvious?
The principles should be obvious to any decent policymaker or urban planner but Big Cable is extremely persistent and highly persuasive. Its lobbyists are well funded and cable companies are notably generous when it comes to campaign contributions.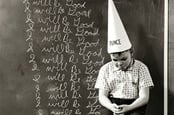 FCC drops idiotic plans to downgrade entire nation's internet speeds
READ MORE
There is an entrenched belief within the US cable industry that local monopolies are the only effective way to cover such large areas and that the huge cost of covering such distances should be recouped by allowing those companies to control and charge for the data that travels to customers over those pipes.
However tech rights groups, civil society groups and consumers advocates all believe in a different reality: Where the demand for fast, ubiquitous internet access is so significant that there is no need to stick with the old model. Instead they want more European-style market competition where consumers are given a choice of broadband companies over the same lines that is not only financially viable but will actually result in faster internet speeds at lower costs.
Currently, thanks to Republican control of all arms of the federal government, Big Cable mindset is in the ascendency. But some states – most notably California – are going the opposite direction. A law enforcing net neutrality in the state is currently sitting on the governor's desk waiting for his signature.
Those in the Broadband Connects America currently include: Public Knowledge, Access Humboldt, Akaku Maui Community Media, Axiom, Benton Foundation, Brian Whitacre, California Center For Rural Policy, Center for Rural Strategies, Citizens Connectivity Committee, Full Color Future, Institute for Local Self-Reliance, National Consumer Law Center, National Digital Inclusion Alliance, National Hispanic Media Coalition, Next Century Cities, Rural Community Alliance- Arkansas, Tribal Digital Village Network, and X-Lab.
The group says it is open to new members and encourages "local rural broadband organizations and advocates" to join. ®