Have you noticed that your big expensive Cisco TelePresence unit seems like it needs a pair of glasses? You're not alone.
Switchzilla is advising companies using two of the older models of its video conferencing system to install software update to address a defect in the camera that leaves users with a blurry picture.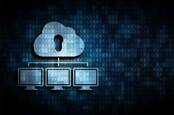 Cisco TelePresence control software had remote-exploitable bug
READ MORE
The update for TelePresence software CE8 and CE9 fixes a defect in the Precision 40 camera that the conferencing systems use to capture pictures for video conferences. The bad software causes the camera to become unable to focus images and, often mid-call, means it will present a blurred image.
Affected products are the TelePresence MX200 G2 and MX300 G2 stand-alone teleconferencing systems, as well as the SX20 Quick Set camera/microphone unit and the SX80 Codec.
Both the MX200 and MX300 were released in 2014 and stopped new sales in May of this year, while the SX20 Quick Set and SX80 Codec were taken off the market in February.
"The Cisco TelePresence Precision 40 Camera, which is also used in the Cisco TelePresence MX200 G2 and Cisco TelePresence MX300 G2 solutions, might have camera focus issues when the camera is in self-view mode or in a video call," Cisco explained.
"In these situations, the camera auto-focus might fail and the camera image might look blurry."
Cisco says that the CE8 and CE9 versions of the patch (8.3.5 and 9.2.4) are already out, and a fix for the TC7 TelePresence software is in the works. For those that don't have the update installed yet, Cisco recommends a temporary workaround that can be performed by either restarting the device or putting it into standby mode and waking up.
In other words, have you tried turning it off and on again? ®