This article is more than 1 year old
Article 13 pits Big Tech and bots against European creatives
It's all about YouTube
Updated - Special Report Today's vote on Article 13 of the EU Directive on Copyright in the Digital Single Market in European Parliament has turned into a knife-edge referendum on whether European institutions can deal with Californian exceptionalism.
Can the EU change the way Google's giant YouTube video service behaves, and "filter" repeat infringers? Will the filter be the blunt tool critics predict? Must Brussels satisfy itself with tackling the tech giants with impressive-sounding but largely harmless fines?
When we put the point that changes in liability for platforms really belong in a revised e-Commerce Directive, rather than tinkering with amendments and recitals, Lavinia Carey, founder of the Alliance for IP and director general of the British Video Association told us:
The absolute horror of rights owners is the thought that in doing so we would lose what we already have... In light of the scaremongering [last week], that's a massive risk to take.
Rights-holders feel outgunned by Big Tech in their own backyard, which is why many are rallying behind the European Commission in the vote, even though neither of the two changes affects many of them. The vote includes a new Article 11 in the directive, giving news publishers a neighbouring right. The second is a new Article 13, directed at giant platforms that host user-generated content (UGC).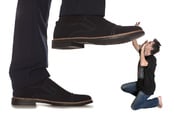 Music's value gap? Follow the money trail back to Google
READ MORE
The tweaks to copyright liability in Article 13 before MEPs this week have narrowed after months of horsetrading in Brussels – and they don't name names, but they're really about one company and the unique legal benefits it enjoys. That company is Google, and the perks arise from the special conditions attached to UGC that YouTube hosts, which were originally designed for services such as cloud storage. YouTube was not in legislators' wildest imaginations in the dial-up era of the late 1990s when the laws were made – so the prospect of a dominant company using these privileges as a competitive cudgel probably did not enter their minds.
Google's critics are joined by Apple and Spotify in arguing that the UGC loophole gives YouTube a unique advantage over its music rivals and drives down the price of music, which in turn means musicians get much less than others pay (YouTube pays a fraction of Apple's royalty rates). In 2016, the commission, having demanded concessions from rights-holders over portability and data mining, threw them a couple of sops: one being a newspaper publisher's right, the other being the UGC framework addressed in Article 13.
Cue the rhetoric. Article 13 is an "extinction-level event", according to digital rights activitst Cory Doctorow. The Electronic Frontier Foundation claims (once again) that it will "break the internet".
The commission, which developed the proposals over several months, has argued that these criticisms are false. There is no general filtering obligation, it insists. Critics refer to a "meme ban", but the commish contends that the tweak only applies to giant platforms who are repeat offenders using UGC (it only kicks in when repeat infringement requests have been ignored), and it has carve-outs for Wikipedia and GitHub.
"Special focus should also be given to ensuring that the burden on SMEs remains appropriate and that automated content blocking is avoided," according to the text dated 6 September posted by Axel Voss MEP, the rapporteur guiding the process. We've uploaded the most recent amendment by Voss here (PDF).
So without naming it, Article 13 only really ensnares YouTube – which is both its strength and weakness.
There's an elaborate policing process over any filtering the platforms put in place. Those "civil society" objections have now been addressed, Voss claims. But if Voss thought giving exceptions to GitHub (a for-profit, VC-backed corporation recently acquired by Microsoft) and Wikipedia was going to win their support, he was deluding himself – they've continued to campaign against the proposal.
EU developers, don't let THIS happen to you. Tell your MEPs to protect software when they vote on Wednesday.

Learn more 👉https://t.co/Dl1mCdyDuJ pic.twitter.com/NSJ3aHzfZn

— GitHub (@github) September 10, 2018
As the hours count down to this crucial moment we need all Europeans who care about access to knowledge to visit https://t.co/vo40RSr0W0 and call, email, or tweet your MEP, telling them to support a modern copyright for the digital age.

— Wikimedia (@Wikimedia) September 10, 2018