The grand-plus iPhone is the new normal – this is no place for paupers
Apple kills SE, sends top tier to £1,500
---
Analysis So. The £1,000 iPhone X was not an aberration – Apple wants it to be the new normal. A grand is the new "mid-range".
Yesterday Apple discontinued its budget iPhone SE and unveiled new models costing £1,500. Since relatively few people switch between platforms, Apple's growth relies in part from making more money from people who already have an iPhone.
That doesn't just mean more phones with a higher margins – but selling peripherals like AirPods and Watch, and upselling Apple services. The latter now generates almost £10bn a quarter, growing a third year-on-year, which offsets stagnating hardware unit sales*. We didn't hear about Apple's much-anticipated Netflix rival service yesterday, but the new fourth-generation Watch impressed. Thanks largely to Apple's chip division, Watch 4 demonstrates a staggering technology lead on rivals.
What had been billed as the "Chinese iPhone", the 6.1-inch iPhone XR, is more of a surprise than the revamped X, now bifurcated into large and larger ("Max") models. The XR is dual SIM – although one is an eSIM slot. The "Chinese" label led some to believe it would be aggressively priced, but really it's similarly priced to the regular 4.7-inch iPhone 8 – where Apple believes the sweet spot will be. It starts at £749 (64GB), £799 (128GB) or £899 (256GB).
(Remember that the iPhone 8 was Apple's best-selling phone in May. iPhone 8 prices started at £699 or £849.)
Some owners of older models will revel in the XR's larger display as a natural upgrade. If you don't wear spectacles, Face ID can be a great convenience. Yet look at the comparison with Android rivals. Incredibly, the XR still has a sub-HD display. At 828 x 1,792 pixels its density is identical to the 750 x 1,334 iPhone 8 at 326ppi.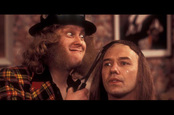 Apple and The Notched One: It can't hide the X-sized iPhone let-down
READ MORE
And there are missing features. Not just the audio port, which disappeared in 2016, but 3D Touch has now been removed. This was poorly supported, even by Apple's applications, but it had one great use as editing aid on Apple's built-in keyboard. So there are compromises.
Will the XR spur a "supercycle"? Perhaps in China – but it's hard to see it tipping Western markets either way.
More aggressive pricing for older and less capable models might have brought owners of ancient iPhones into stores, but here Apple shows no sign of wishing to expand the installed base at the expense of profit margin. The much-loved iPhone SE was officially wiped out yesterday, disappearing from the Apple Store. The 4-inch marvel gave people plenty of Apple iPhone but in a very convenient little package – packing modern tech into 2013's iPhone SE chassis. Rumours have abounded that Apple was serious about an SE 2, but there was no sign of it at the Event yesterday. The iPhone 7 and 8 remain on sale – the entry-level 7 32GB starts exactly where the 128GB SE left off at £449.
See what I mean about the "new normal"? The X has disappeared completely, while the XS Max will cost £1,099 for a paltry 64GB with a 256GB option at £1,249, and a 512GB option at £1,499. Note that there's no 128GB option.
As ever last year's model – refurbished with a warranty, acquired through a reputable third party – represents the best way of getting into (or staying with) the Apple ecosystem.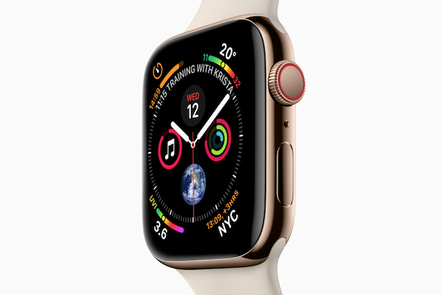 Click to enlarge
Watch 4
The first Watch redesign since 2015 is a triumph for Apple's silicon division. Earlier this week Qualcomm released its first new smartwatch chips in almost three years – but using an ancient 28nm process. Apple's phones and wearables are built on a 7nm process, allowing a bigger battery and more sensors to squeeze into that space.
The Watch itself has got larger at 40mm and 44mm, following on from 38mm and 42mm – but promises 32 per cent more display area. So there's room for ECG monitoring, for example. It's now 64bit. It's a serious "pivot" to health. This is one area where Apple remains relatively restrained with its pricing. Watch Series 2 has disappeared and Watch 3 starts at £279 (38mm) or £309 (42mm).
no love lost between Apple and Qualcomm on THAT one, eh. pic.twitter.com/ApM9OZC6SR

— AAPL Tree (@AAPLTree) September 12, 2018
All in all, the iPhone continues to be an experiment in pricing. How high can we go? Pretty stratospheric, it seems. But remember, Android rivals hoping to raise their margins correspondingly, the iPhone remains the ticket into the Apple ecosystem. Samsung and Google don't have one as attractive to match. And unlike Willy Wonka, Apple doesn't give the Golden Ticket away for free. ®
Bootnote
*iPhone revenue is up 20 per cent year-on-year with unit growth of just 1 per cent. A quarter earlier, we saw the X effect as ASP rose from 628 to 728.