This article is more than 1 year old
NetApp takes slow boat to China: Inks deal with Lenovo on arrays, software
Setting up joint-venture to sell into Middle Kingdom
NetApp has cut an original equipment manufacturer (OEM) deal with Lenovo, and nabbed itself a new, ready-made global channel.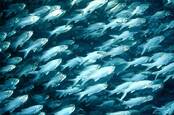 BLAM! IBM drags its NetApp OEM deal horse outside, gunshot heard
READ MORE
The two are co-developing Lenovo ThinkSystem-branded storage products combining NetApp's tech with Lenovo's ThinkSystem infrastructure. New products will use core software technology from NetApp and be manufactured by Lenovo.
The joint venture biz, which will sell localised storage and data management products, is expected to be operational by spring 2019, if local approvals go through.
Lenovo EVP Kirk Skaugen, president of its Data Center Group, said: "We are bringing these new storage and data management solutions immediately to companies in more than 160 countries with an unmatched supply chain and services network, and through an ever-strengthening global channel partner ecosystem."
NetApp's last big OEM deal was with IBM, and that ended some years back. For its part, Lenovo suffered mis-steps in its attempts to break into the enterprise storage market: back in 2016 it inked a deal to sell Nimble arrays and also had a JV with Dell EMC to sell NAS products.
At the time we wrote: "We should get used to the idea that Lenovo is joining Dell EMC, HDS, HPE, Huawei, IBM, and Cisco, as an enterprise class, data centre IT systems supplier."
Lenovo didn't join their ranks: Lenovo's portfolio was limited, even with Nimble kit on board and its sales force weren't good enough. David Lincoln, Lenovo's executive director and GM of its Server, Storage and Solutions Business Unit in the Data Centre Business Group, left and trotted off to Dell.
The Chinese tech maker refreshed its DS series line of SME SAN array products in February, and is a Nutanix OEM.
Now here comes NetApp to restart Lenovo's data centre storage ambitions and - possibly - help propel it into the Dell EMC, HPE and IBM enterprise storage supplier ranks.
The first partnership products are Lenovo's ThinkSystem DE and DM Series.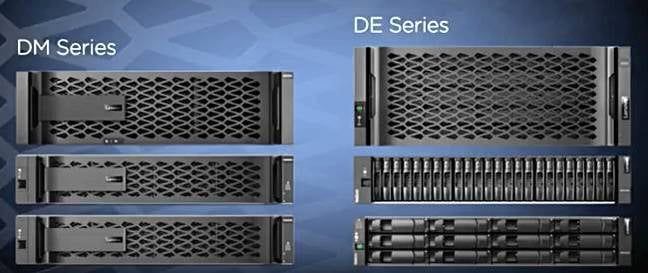 Lenovo's DM and DE Series products – enjoying possibly the world's most boring bezels
The DE and DM Series both include all-flash and hybrid array products. We've asked Lenovo if devices in the range are using NetApp's E-Series array technology.
The DM Series does run ONTAP as well as supporting NVMe-over Fibre Channel access for sub-100 microsecond access latency. ®