This article is more than 1 year old
Kernel sanders: Webroot vuln creates route to root Macs
Patched flaw hard to exploit, but serious once you get there, warn infoseccers
Details of a locally exploitable but kernel-level flaw in Webroot's SecureAnywhere macOS security software were revealed yesterday, months after the bug was patched.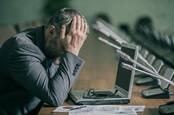 Webroot antivirus goes bananas, starts trashing Windows system files
READ MORE
The fact that the memory corruption bug (CVE-2018-16962) is locally exploitable limited its utility to black hats. If it was the only tool in their kit, it would be of little use to your average bad guy. The hacker would have to be either already logged into a vulnerable Mac themselves or have passed the point where they had already tricked a logged-in user into opening an exploit through social engineering or some other ruse.
That said, anyone who managed to successfully exploit the Mac security software bug would be able to execute malware at the "kernel level", or deeper than root.
It also gives fodder to those who are inclined to argue that security software actually increases the attack surface of computers.
According to researchers who uncovered the flaw at Trustwave, it stemmed from the blind trust of one form of user-supplied input. An arbitrary user-supplied pointer can be "read from and potentially written to", they said.
This created the potential for a local privilege escalation attack under certain conditions. A would-be hacker could also have found a means to bypass KASLR (kernel address space layout randomisation, operating system-defined memory protection) on the versions of OSX/macOS supported by SecureAnywhere.
Webroot resolved this vulnerability with version 9.0.8.34 and above for SecureAnywhere for MacOS. In a statement, Webroot said:
The security of our customers is of paramount importance to Webroot. This vulnerability was remedied in software version 9.0.8.34 which has been available for our customers since July 24, 2018. We have no evidence of any compromises from this vulnerability.
For any user running a version of Mac not currently supported by Apple (OS 10.8 or lower), we recommend upgrading to an Apple-supported version to receive our updated agent and be in line with cybersecurity best practices on system patching.
The flaw was fixed months ago but Trustwave only published its take on the bug it discovered. Questioned about this delay, Trustwave offered the following justification:
"It is important that the details of our research are accurate and in order. Vendors at times issue a patch faster than we post full details on findings. We often provide users with more time to apply the patch before we release technical details about a vulnerability." ®