In a bold move, Amazon has ended support for its own games controllers on its own streaming box.
A recent update to its Fire TV caused the official Fire TV Game Controller to stop working. Users initially though it was a bug that would be ironed out with a quick update but it turns out that the decision was intentional.
Amazon is still selling the controller but has updated its sales page to note that while it is still compatible with the Fire TV stick, it is "not compatible with Fire TV with 4K Ultra HD, Fire TV Edition smart TVs, or Fire TV Cube," or in other words almost its entire Fire TV range.
Amazingly, while users have reported the controller has stopped working with the Fire TV, it is still apparently working with the Cube – meaning that Amazon is intending to end support for it in a future update.
What is going on? There is no official word from Amazon yet – we have asked – but the most logical explanation would appear to be the way that the controller connects.
The current controller is second-generation hardware. The first controller used Bluetooth to connect to the Fire TV: a standard industry approach. But the second generation used a Wi-Fi direct connection using a proprietary protocol.
The idea was to reduce latency, increase range and lengthen battery life but many suspect Amazon was also toying with the idea of Apple-style control over hardware. As a result, the Fire TV puts out a Wi-Fi signal – something that users were not over-excited about but it wasn't thought to have been such a problem that the company would pull the whole approach rather than find a workaround.
It could easily have done what it does with its Alexa digital assistant and hide the SSID, requiring a user to tell the device to become publicly available. But seemingly not – it has just killed the feature with no clear explanation as to why.
So, um, ok...
There are various possibilities. Amazon may have decided that it wasn't worth producing its own controller hardware when they are so many on the market. Or it may be releasing a new controller in time for the holidays and wanted to push people into buying the latest version (although it would a very strange tactic).
Or it could be exiting the gaming market altogether. Amazon did try pretty hard to push its way into a market dominated by Sony's PlayStation, Microsoft's Xbox and Nintendo's Switch but it has had no discernible impact. The company may have decided to cut its losses and focus on the streaming box market.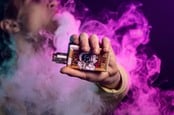 Amazon, LG Electronics turned my vape into an exploding bomb, says burned bloke in lawsuit
READ MORE
Popular streaming box Roku added games to its most recent product range but it has stuck with very simple games like Solitaire or Snake. The fact is that modern games are so complex and hardware intensive that they pretty much require a dedicated console.
It could well be that the decision to drop support for its own games console is a sign that Amazon's foray into the gaming market altogether is over. That would certainly explain why the notoriously prickly company hasn't said anything about the decision to drop support.
We have asked Amazon for more information and will update this story if it gets back. ®
Similar topics